T-Mobile HTC One S MAO Edition Hands-On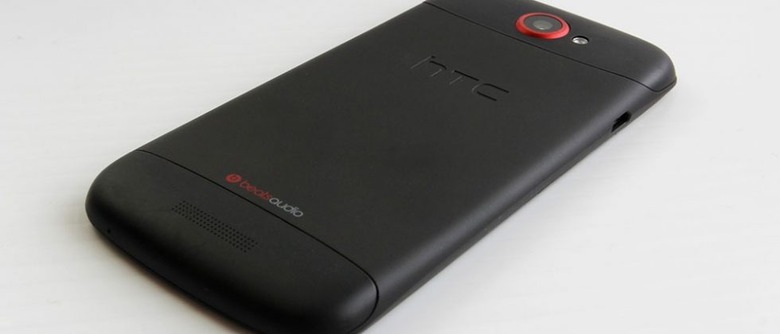 With an update that makes one change and one change only, T-Mobile and HTC have brought the HTC One S back in its true form: red under the hood with Micro Arc Oxidation through the body. This device now matches the original HTC One S's hardware basically top to bottom, with a body that's not just a standard metal, but a metal that's gone through a process which makes it essentially impervious to everyday damage. This device is also being offered by T-Mobile for an undeniable price at the moment: absolutely free.
Having reviewed the original HTC One S earlier this year as well as the HTC One S T-Mobile edition later on, we can say that this machine is just about as awesome as it gets for Android. T-Mobile's price point is absolutely crazy considering the quality of the hardware, and as our original judgement of the HTC One S stands, this version only brings our recommendation to check it out right back up to the top. The only difference between earlier this year and now is the collection of devices that've been released since, and it is that which you'll need to consider in possibly picking this unit up from your local carrier.
The insides of this device appear to be exactly the same as the original. So similar, in fact, that every benchmark we've tested has come in line precisely with the original device. This means, of course, that the only changes that have been made have been in the software – and the original edition's software updates bring that device up to par with this one just the same. Instead it's all about that main bulk of metal on the back of this device – cured with Micro Arc Oxidation. Have a peek at this video of our mini-tour of the process as it was displayed at CTIA earlier this year:
Next feel free to see the fire in HTC's own showing on how the process takes place. This process creates a unique surface on the device, making it more durable than your average device. Don't expect to be able to cut it with a knife and come away unscathed, but still – it's pretty hardcore.
Have a peek at the timeline below to see our other hands-on experiences with the HTC One series over the past few months and don't forget to consider it amongst the rest of the top-tier choices at T-Mobile this Autumn. It's got the same Qualcomm Snapdragon S4 dual-core processor in it as the Samsung Galaxy S III and Android 4.0.4 right out of the box – that's Ice Cream Sandwich.