HTC shows off micro arc oxidation process on video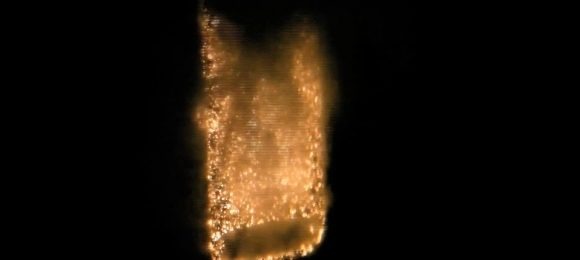 HTC were keen to point out the micro-arc oxidation process used on the HTC One S chassis. Back at the MWC 2012 unveiling, they said the ceramic metal finish was tougher than average smartphone materials, and that if you took a fingernail to it, you'd find the nail wearing down very quickly instead of the case getting scratched.
Now HTC have thrown up a video on YouTube outlining the exact process that the case goes through to achieve such a finish. They take aircraft grade aluminium and zap it with 10,000 volts of electricity for an extended period of time. This attacks the metal on a microscopic level, working the ceramic surface into the metal itself as opposed to simply coating it.
The treatment isn't purely to attain a smoother feeling device, but also makes the casing five times stronger than if they had just used aluminium. HTC also say that after micro arc oxidation, the treated material is three times stronger than stainless steel. As the video points out, it's not a process that's absolutely necessary, but HTC are hoping consumers will appreciate the difference. If it's as tough as they claim, we're sure they will.
Here's a quick refresher on the other details of the HTC One S: you can look forward to a 4.3-inch Super AMOLED qHD display, a 1.5Ghz dual-core Snapdragon S4 processor, 1GB of RAM, eight megapixel camera with f/2.0 lens, 16GB of storage, all running on Ice Cream Sandwich. The phone is due to ship during April in Europe, and in the US on T-Mobile USA.