MyKronoz watch hands "attached by a hole cut through the color display"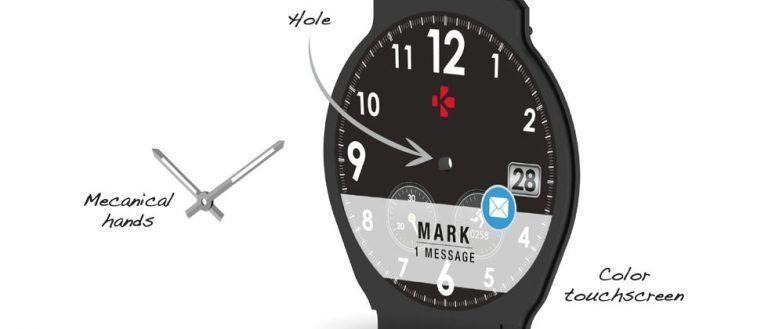 A smartwatch with a touchscreen display and a set of mechanical hands is exactly what we did not expect from MyKronoz. It didn't seem to make a whole lot of sense to continue to try to make smartwatches look like traditional watches in the first place, given the lack-of-market for the devices. But here they are, complete with elements from both the traditional universe and the new-age smartwatch world, made by MyKronoz.
This device's name is as unexpected as its functionality: MyKronoz ZeTime. The watch hands are "attached by a hole cut through the color display," so they suggest. Using what the company calls "first of its kind technology", the folks at MyKronoz are set to show off prototypes of this watch soon.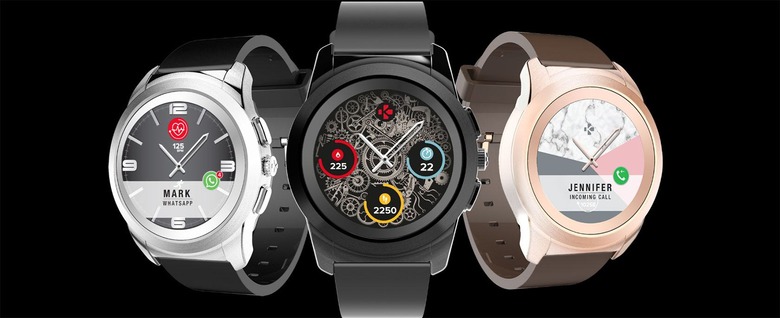 They say this is the world's first "hybrid smartwatch" as its mechanical hands appear over a full round color touchscreen. With this touchscreen they've literally used "groundbreaking technology to enable a hole to be cut in the center of a round TFT display." With this combination of elements, the watch's hands are able to show the time for up to 30 days on a single charge.
Battery time for the display is not yet revealed by the company – but we're expecting more details by the time it's set to launch. Also inside is a 3-axis accelerometer as well as an optical heart-rate sensor. The company says they've got "ATM3" water proofing (30 meters depth).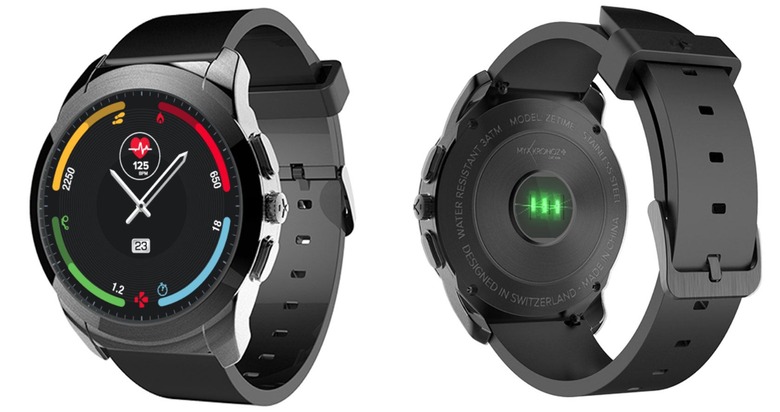 The body of this device is a 44mm stainless steel watch case with chrome mechanical hands. Interchangeable straps will be available in silicon, genuine leather, and carbon fiber, amongst others. This watch is able to be controlled with its touchscreen or by using its "physical smart crown."
Launch time for this watch is set for "early September" 2017 and pricing will be around $200 USD. An operating system is not revealed with the release of this device thus far, but requirements to connect to a smartphone include Android 4.3+ or iOS 8.0 and above.