iPhone 8 teardown has more bad news about repairability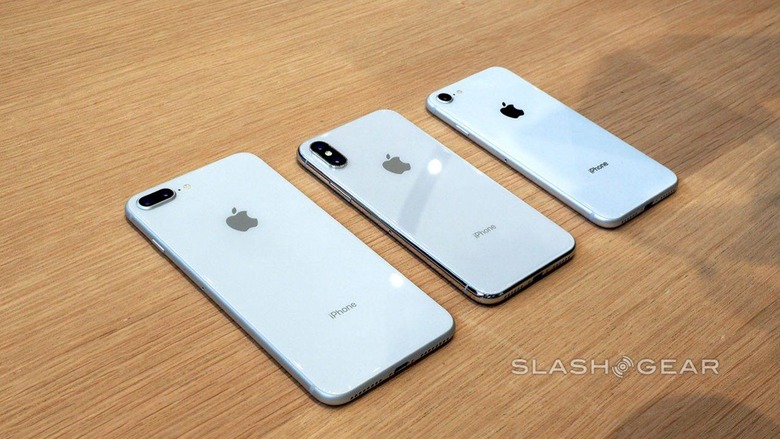 The iPhone 8 is hitting stores today, and like clockwork, iFixit has delivered its teardown of Apple's latest flagship. With these iFixit teardowns, Apple products seem to be something of a mixed bag – while the iPad line can be notoriously hard to repair through DIY methods, the iPhone teardowns usually net middling-to-good review scores. In that regard, the iPhone 8 is no different from its predecessors.
iFixit kicks off its teardown by applying heat to the display, as it's one of the easiest ways to soften the waterproof seals and the adhesive that holds the phone together. Once inside, iFixit discovers that the display cable bracket is not held down by tri-point screws – an Apple favorite – but Phillips #000 screws, a happy surprise that makes getting into the phone a lot easier.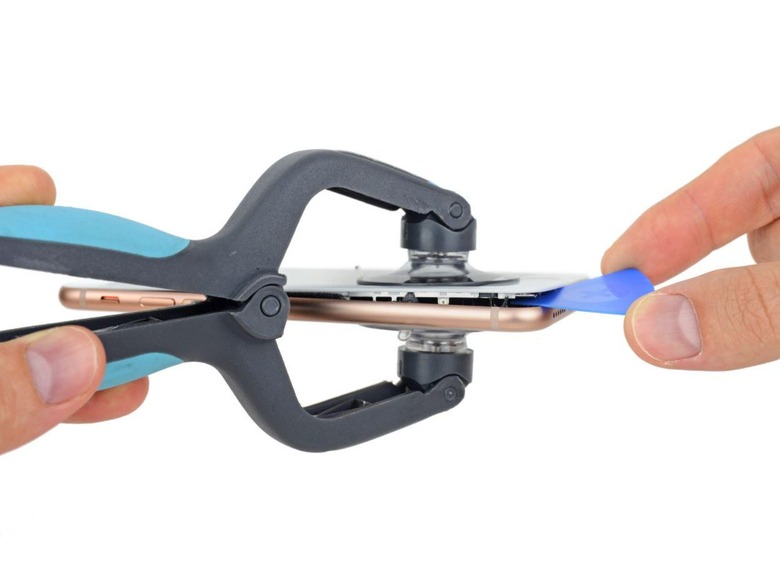 READ MORE: iPhone 8 hands-onOnce the display has been freed, iFixit begins removing the battery. This is done by pulling some stretch release adhesive tabs, making battery removal a fairly quick and easy process. The battery, as iFixit discovers, clocks in a 6.96Wh, and it's slightly smaller than that iPhone 7's 7.45Wh pack. Regardless of that decrease in power, Apple claims that battery life will be similar between the two phones, so we probably have the more optimized iOS 11 to thank for that.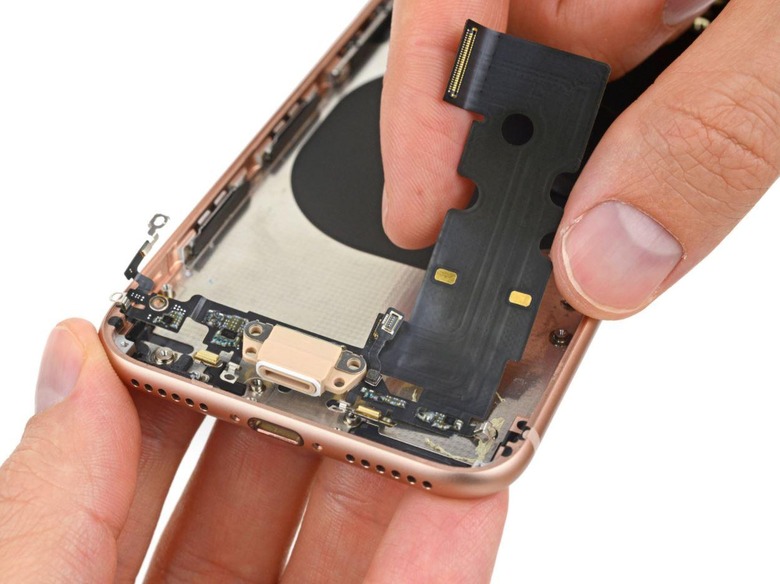 iFixit continues to dig down to the rear panel, and after removing the logic board and taking a look at all the chips housed there, we stumble upon one of the most exciting additions in the iPhone 8: the Qi wireless charging coil. Importantly, the fact that this a Qi coil means that you can use it with existing Qi charging pads. Even though Apple's own charging pad isn't going to launch until sometime next year, you can still get in on the wireless charging action from day one.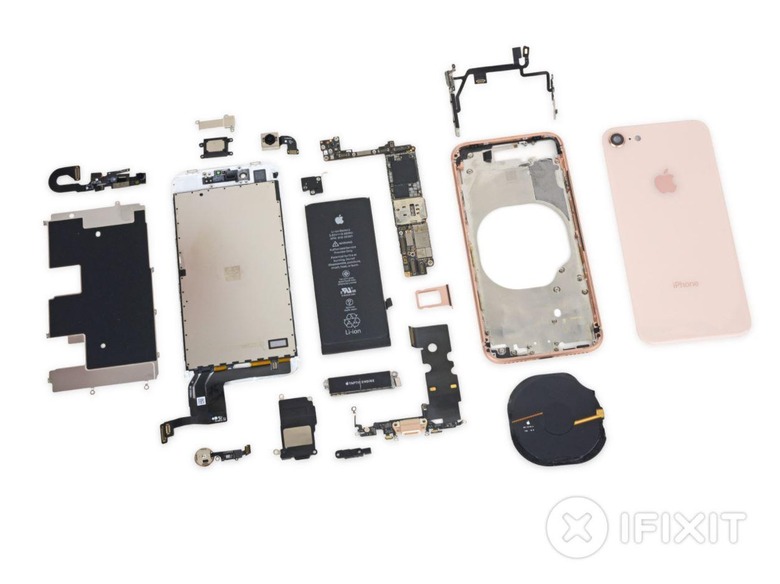 In the end, iFixit gives the iPhone 8 a repairability score of 6 out of 10 – one point lower than both the iPhone 6s and the iPhone 7. While the display and battery should be easy enough to replace, iFixit worries about how difficult replacing the back glass will be. Furthermore, it's noticeably harder to access the lower components in the iPhone 8, which is probably the biggest factor in this lower score. If you're interested in DIY repair – or you just want to see the guts of the iPhone 8 – be sure to have a look at iFixit's full teardown.