iPhone 7 Plus teardown: fake speaker, bigger Taptic Engine, longer battery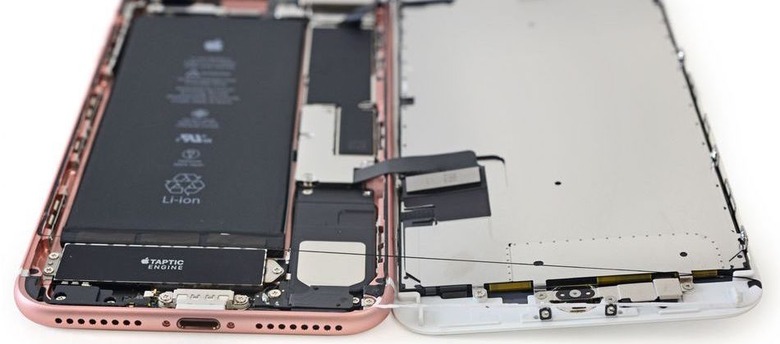 The iPhone 7 and 7 Plus are officially launching today, and, just as they do every year, the teardown experts at iFixit have already managed to get their hands on one and opened it up to show us what's inside. Their first writeup focuses on the rose gold iPhone 7 Plus specifically, and among the most interesting details are how the space previously dedicated to the 3.5mm headphone jack has been used, the water resistant adhesive used, and the fake speaker grille on the bottom of the device.
Jumping into the latter first, it seems the report from last month was correct in predicting the fact that the speaker grille to the left of the Lightning port — where the headphone jack used to be — is simply a symmetric design element. The grille to the right continues to serve as a speaker, but only one of those holes on the left is actually used, and it's merely for the phone's microphone.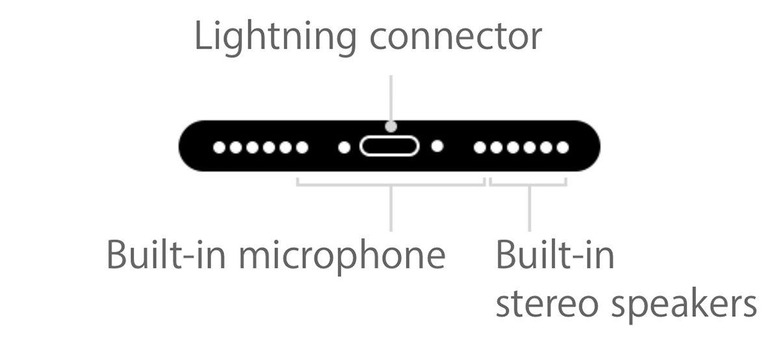 This doesn't mean that Apple has done away with the headphone jack simply because they wanted the bottom of the iPhone 7 to look nice. iFixit reveals that corner of the device now houses a larger Taptic Engine than the iPhone 6s Plus. This makes sense, as the phone new relies on vibration to convey that the non-physically moving Home button has been pressed. However, there really is no room for the headphone jack now, even if Apple wanted to include it.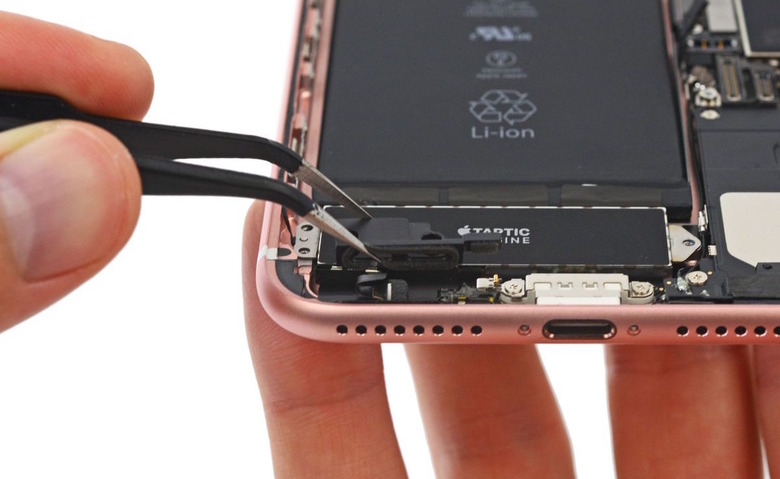 The other obvious reason for eliminating the headphone jack is to give the device true water resistance, one of the big new features on this year's iPhone models. iFixit writes that the adhesive strip used to seal the phone is "considerably stronger" than what was found in the iPhone 6s Plus. While this certainly makes the iPhone 7 Plus harder to get into — and in turn reduces the ability to make repairs — all that glue keeps the insides safe from water and dust.
One of the last big highlights from the teardown is the discovery that the 5.5-inch iPhone 7 model is powered by a nice 2,900mAh battery, making it roughly 5% larger than the 2,750mAh battery from the iPhone 6s Plus. This is what accounts for Apple's claim that battery life has been extended by an hour.
Be sure to check out iFixit's teardown writeup for more details on the components used and a breakdown of the dual camera arrangement.
SOURCE iFixit