iPhone 8 hands-on: not quite X, better than 7s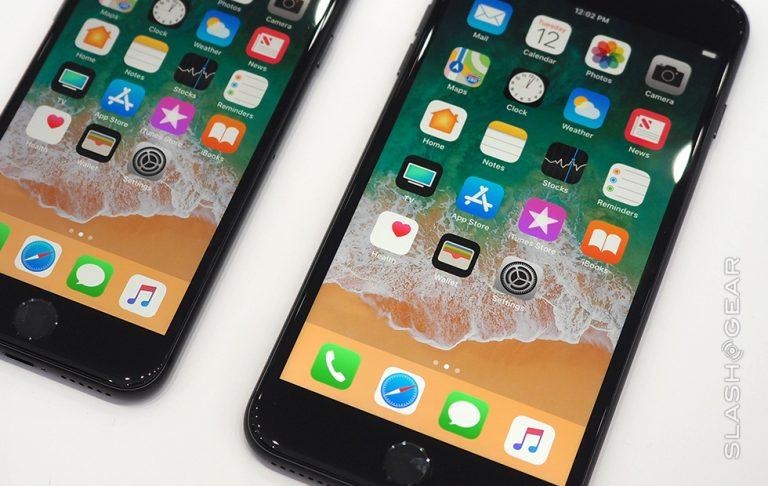 The iPhone 8 is what we expected to be the iPhone 7s – but just a little bit better. Or a whole lot better, if you're Apple making the case for skipping this year's expected "s". The iPhone X, on the other hand, has a few innovations that make it a monster compared to previous iPhone models – even compared to the iPhone 8. Or is it?
The iPhone 8 Plus rolls with a new display – it has a few changes from last year's 7 that make it just a tiny bit better. Displays on both the iPhone 7 Plus and the iPhone 8 Plus are 5.5-inches, widescreen LCD, multi-touch display with IPS technology, according to Apple. Both have the same resolution, both the same contrast ratio, wide color display (P3), 3D touch, and max brightness.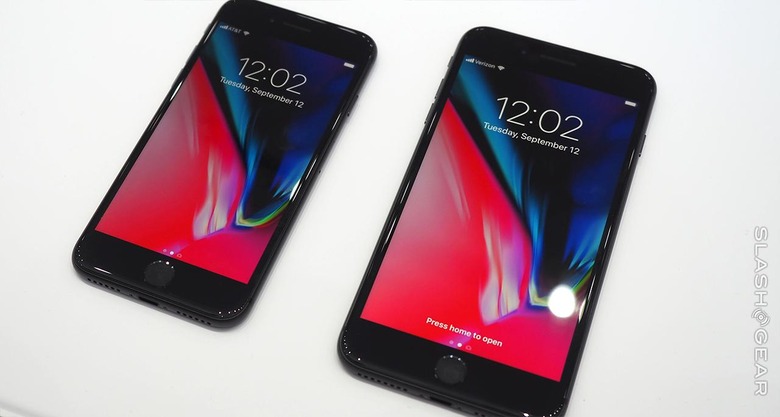 The only difference between the iPhone 8's display and the iPhone 7's display is the addition of True Tone technology. It's difficult to lay any final judgement on this tweak to the display as yet – but adjustments to display white balance based on this device's four-channel ambient light sensor might well make a big difference. Aside from that, the display implementation here is quite similar to its predecessor.
Video playback with the iPhone 8 now has Dolby Vision and HDR10 capabilities where it did not before. We'll see how big a difference that makes in practice when we review the devices in full.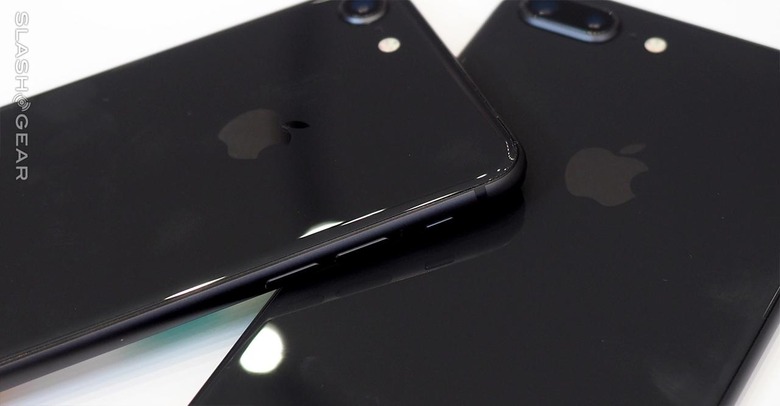 Also new in the iPhone 8 and iPhone 8 Plus is NFC with reader mode. Before the iPhone 7 only had NFC able to connect to Apple Pay – now things seem to have changed a bit. We'll know more about the full capabilities of this newly-opened NFC soon!
The size of these devices has increased a near-impossibly-perceivable amount thanks to built-in wireless charging. At the moment we do not know whether the battery size in the iPhone 8 is any bigger or smaller than its predecessor, but quoted battery times are exactly the same here as in the iPhone 7.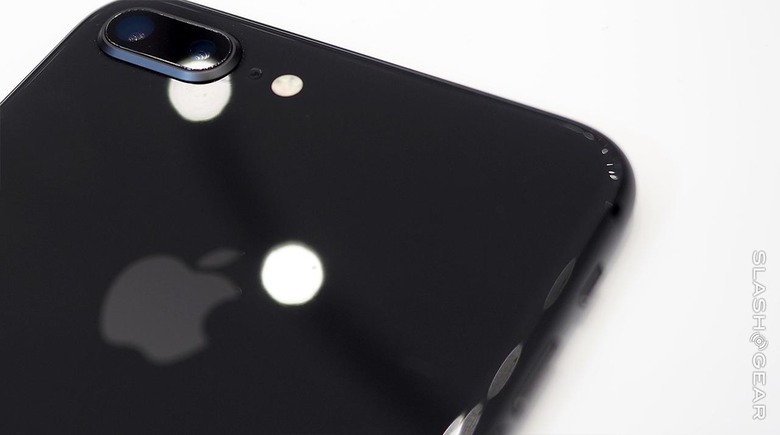 Apple notes that this new iPhone 8 and iPhone 8 Plus (and iPhone X, mind you), all have newly-added Fast Charging. Much like Qualcomm's Fast Charge system for Android devices, the newest iPhone models can gain "up to 50% charge in 30 minutes. Apple suggests the following on this claim: "Testing conducted by Apple in August 2017 using preproduction iPhone 8, iPhone 8 Plus, and iPhone X units and software and accessory Apple USB-C Power Adapters (29W Model A1540, 61W Model A1718, 87W Model A1719). Fast-charge testing conducted with drained iPhone units. Charge time varies with environmental factors; actual results will vary."
The cameras on the front and back of the iPhone 8 and iPhone 8 Plus are the same as the iPhone 7 and iPhone 7 Plus, save one feature. The iPhone 8 Plus will have the new Portrait Lighting (beta).
The iPhone 8 and iPhone 8 Plus continue to use the same Touch ID sensors for fingerprint scanning used in the iPhone 7. The iPhone X does not have Touch ID (nor a fingerprint scanner), instead opting to use its collection of sensors and camera up front to use Face ID – face scanning. This replaces Touch ID – unless you stick with the iPhone 8 or 8 Plus, which, again, use Touch ID the same as their predecessors.
The processor in this device is ramped up to 11, literally. Where the iPhone 7 has the A10 Fusion chip, the iPhone 8 and iPhone 8 Plus sport the A11 Bionic chip. In addition to coming with a whole lot more power, this chip now has a neural engine. Again we're not able to really put this chip to the test right this minute – suffice to say everything in this phone seems to be working quite swiftly.
Stick around as we continue to wrap our brains and hands around Apple's newest hardware. We've also just beheld and held the iPhone X – and we're getting some time with the Apple Watch 3rd Gen, too! See our Apple hub for more action right this minute.