iPhone 8 Plus Portrait Lighting puts selfies on notice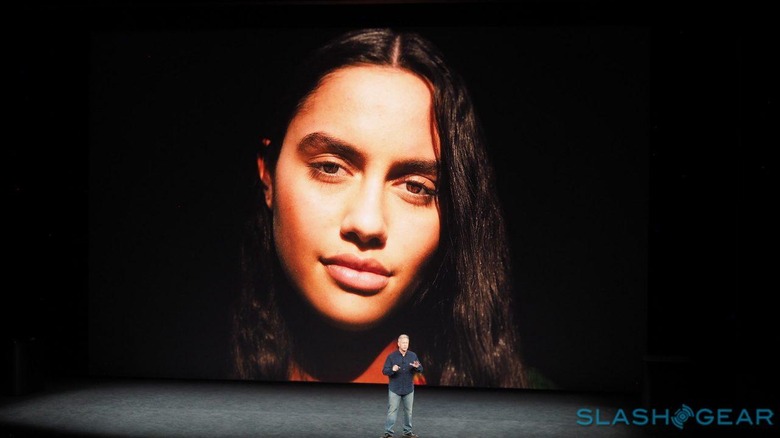 With the newly unveiled iPhone 8 handsets comes new camera abilities, and among those abilities is a new feature that ensures every portrait you take has the best lighting possible. Called 'Portrait Lighting,' this feature works by adjusting the lighting automatically when the handset user lines up the portrait shot, tweaking it as necessary to make sure the light illuminates the subject in the best way possible.
First the basics: the new iPhone 8 has a 12-megapixel camera with a new sensor and optical image stabilization, as well as a new color filter and deeper pixels. Apple explains that the new sensor offers 83-percent more light and is also more power efficient, improving quality and battery life.
The iPhone 8 Plus in particular has a dual-camera setup, each with 12-megapixel sensors; one camera has an f/2.8 telephoto lens, while the other has an f/1.8 aperture. That's where the Portrait Lighting feature comes in — it uses the pair of cameras to discern depth in the photo, using that data to adjust the lighting while the user is composing the shot.
Apple explains that this isn't filters, but is instead lighting effects that are adjusted by the software. Users can choose the lighting effect via a new menu option. An analysis of the photo's subject happens in real time, and the end result is a (hopefully) perfect portrait. Check out the SlashGear Apple Hub for more iPhone 8 news!