iPhone 6s teardown: taptic engine to blame for smaller battery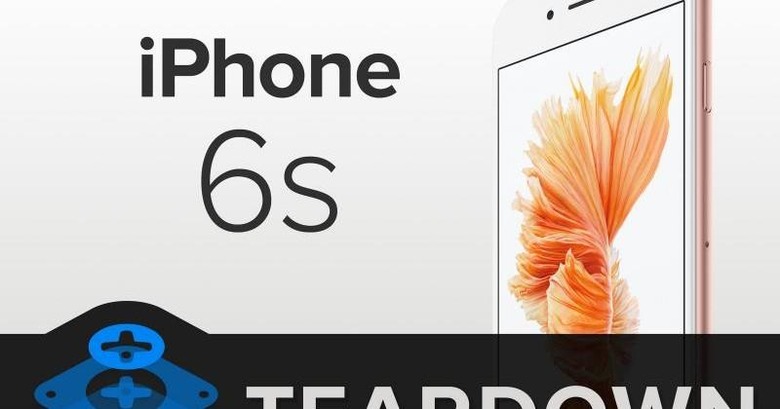 The time has finally come now that the iPhone 6s has started to land into the hands of eager users. A high-profile device such as this is, of course, temptation that iFixit couldn't resist. And considering how much has changed under the hood, it definitely holds enough curiosity to lure more than a few cats. But more than just the treasures hidden inside that Apple usually doesn't talk about, there is always one question that many users ask: how hard, or expensive, will it be to repair?
From the outside, there is barely any difference between the iPhone 6s and the older iPhone 6. Of course, there are subtle but not inconsequential changes. The iPhone 6s is larger and heavier than its predecessor, which is attributed mostly to a sturdier frame that protects the latest smartphones from the bending imperfections of the iPhone 6.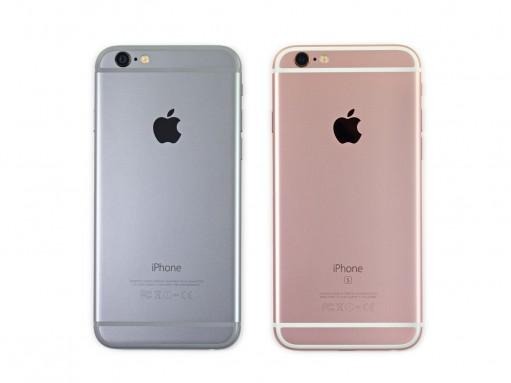 Getting into the iPhone 6s actually wasn't that different from the previous iPhones. There's the Pentalobe screws at the bottom, for example, that starts the whole process. The display assembly, however, seems to have used more adhesive this time, making it tougher to pry away from the body. Inside are the usual assortment of regular Phillips screws that at least makes it easier to take things apart.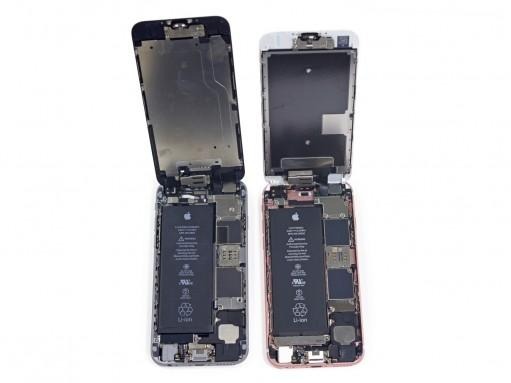 There are, of course, also some changes. Immediately evident to those who do teardowns for a living is the new Taptic Engine that takes up a lot of space at the bottom of the iPhone 6s' innards. This engine is responsible for the subtle but effective haptic feedback on the smartphones. It is also responsible for a slightly smaller battery since it eats up the space previously taken up by the power source. That said, Apple still promises the same 14 hours to 10 days of battery life, a trick it pulls of by making software more efficient instead of retaining the battery size.
The iFixit team do come across a strange and lone hexagon-shaped screw that adds to the number of tools needed to do a teardown.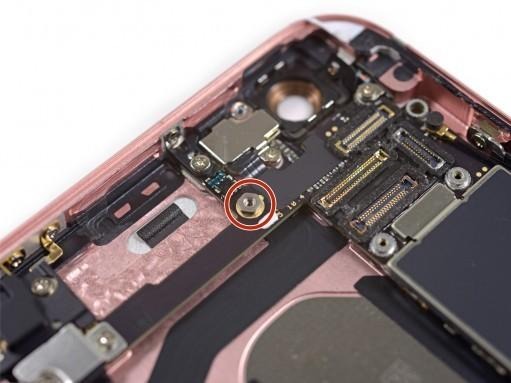 Although the iPhone 6s changes a some of the internal components substantially, like the Taptic Engine, a more powerful 5 megapixel FaceTime camera and a 12 megapixel iSight camera, Apple manages to squeeze all those into the same familiar layout, sometimes even same space as the iPhone 6, making repairs familiar. That said, tougher adhesive and a new atypical screw could trip up the process. iFixit still isn't done with their meticulous teardown adventure, but we wouldn't be surprise if the iPhone 6s scored a little lower, perhaps 6 out of 10, than its predecessor.
SOURCE: iFixit