iPhone 8 OLED : Samsung Display points to biggest launch ever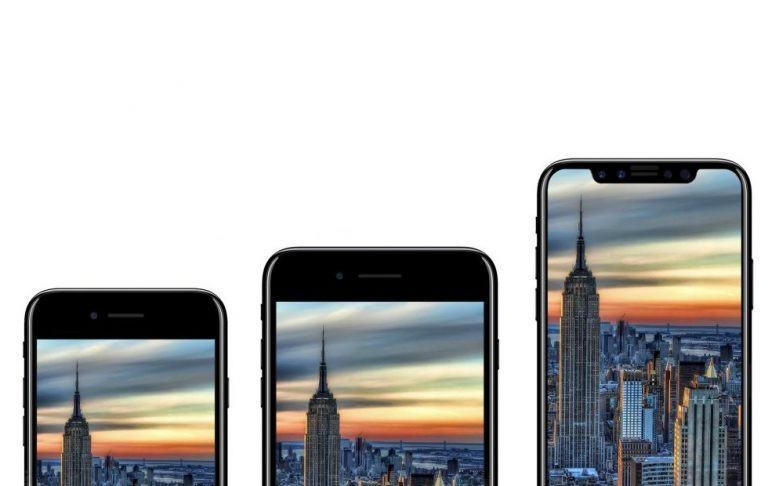 This week the folks at Samsung Display are reported to be ramping up production of OLED displays for Apple's next iPhone. That device, commonly referred to as the iPhone 8 until Apple's official reveal, will quite likely take advantage of Samsung Display's biggest increase in OLED display production in its short history. While Apple's launch of the iPhone 8 could potentially cannibalize iPhone 7s and iPhone 7s Plus sales (those devices also likely part of Apple's next event reveal), this may well be Apple's biggest iPhone launch ever.
According to industry insiders speaking with ETNews, this year is Samsung Display's biggest for OLED production – by a long shot. Ramping up to supply Apple's demand for OLED panels, Samsung is said to have increased production capacity from 15,000 panels per year in 2015, to 30-50,000 in 2016, to 135,000 in 2017. And they're not done yet!
SEE TOO: iPhone 8 Design leak: can Android compete?
Reports from Korea suggest that Samsung Display is bringing its OLED-manufacturing equipment to full scale for the first time this month. Samsung Display is reported to be operating at least one of these manufacturing lines in Vietnam since the end of June, and is "manufacturing initial supply of panels for iPhones at this line."
Yield rates for Apple's specific panels are said to be at around 80% and 60% for 6-inch panels and 5.8-inch panels respectively. If this is true, and ETNews quotes for full yield production are true, we get 99-million 6-inch panels and 78-million 5.8-inch panels per year. It's unclear whether Samsung Display will be utilizing the larger of these two panels for the iPhone 8 (with cuts), or some new device.
While quite unlikely, there's a possibility that the 6-inch panels could be used for a larger iPhone 7s Plus. If true, Apple might be expecting the iPhone 8 to eat into iPhone 7s Plus sales, then pushing the standard iPhone 7s to the lowest rung of the totem pole with the only LCD of the bunch. Again – highly unlikely.
What this seems to confirm is the idea that the iPhone 8 (or iPhone X Edition, iPhone Pro, whatever you want to call it) will be the only iPhone with an OLED display. For now – until the initial shock of the next-level brightness and sharpness and all that wear off. Give it about a year.
Of course there's always the possibility that Samsung wont be the only manufacturer making OLED panels. News that Apple's demand can only be met by Samsung seems to suggest that Samsung will, indeed, be making the bulk of the hardware.
Apple's previous best year for iPhone sales was 2015, a year in which they sold a cool 231.5-MILLION units. In 2014 they sold 192.7m, and in 2016 they sold 211.88m.