Apple takes iPhone OLED into its own hands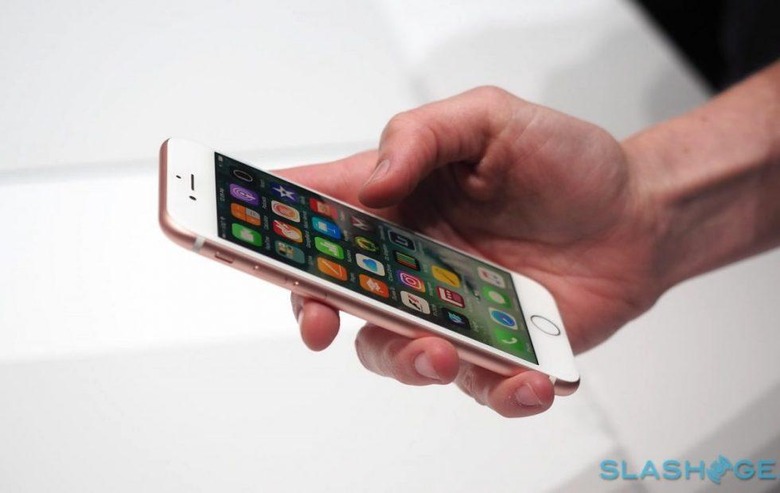 If there's one thing you can almost guarantee gets Apple execs frustrated, it's seeing Samsung's name high on the list of suppliers for iPhone components. Now, according to new reports, the Cupertino company is looking to change that in a significant way. While the iPhone 8 may be dependent on Samsung Display for the OLED screen it's expected to debut in Apple's smartphone range, the groundwork is in place to wean future iPhones off their Samsung dependence.
As with chip design and more, Apple's answer to the supplier problem is to throw money at it. Specifically, according to an ETNews report, that means research and development into its own flexible OLED technologies.
Apple, so the rumors suggest, has set up its own 2.5G OLED line in Taiwan. It's believed to be using a chemical vapor deposition (CVD) machine supplied by South Korea's Sunic System, a competitor to the Canon Tokki machines that have been a mainstay of OLED production for some time. The Japanese hardware has also proved to be a limiting factor of its own, with Canon Tokki's production of the machines relatively low. Currently, most find their way to Samsung Display's lines.
The goal for Apple, it's said, isn't to go into display production itself. Instead, the company is believed to be looking into how OLED panel manufacture can be improved upon, with those skills then potentially shared with manufacturers other than Samsung Display. By broadening the number of companies able to produce high-quality OLED, it could ease its reliance on a single vendor.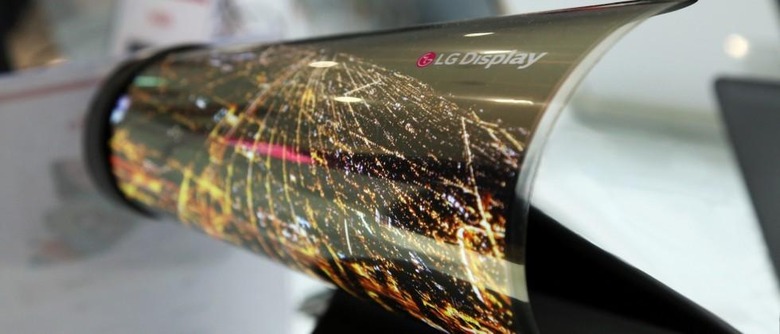 It would also give Apple an opportunity to experiment with new technologies of its own. According to insiders, it has already been looking at rigid OLED production, but is now using the new hardware to explore flexible OLED. That doesn't necessarily mean an iPhone or iPad with a bendable display, mind; the panel technology is also used to wrap screens around the body of a device, much like Samsung's Galaxy S8 display curves around its sides.
It's not the first time we've heard chatter of Apple's moves to oust Samsung Display from its top spot. At the start of July, rumors of a potentially sizable investment by the iPhone-maker into LG Display began to circulate. The goal, so the leaks suggested, was to bring the manufacturer's new OLED line up to speed more rapidly, but with Apple the sole beneficiary of the components as it shores up its supply chain ahead of predicted greater display demand.
Currently, although several vendors are apparently vying for a contract to supply OLED to Apple, Samsung Display is believed to be the only one that can meet the company's demands. Even if that didn't involve a deal with one of its arch rivals, that reliance on a single component manufacturer is a considerable weak spot in the supply chain. Previous iPhone launches have been hamstrung by production bottlenecks from a shortage of parts, something Apple is unsurprisingly keen to avoid.
"We can lower the reliance of certain panel makers," an unnamed industry insider told ETNews, "and by sharing technology with second-tier suppliers in terms of strategy, we will be able to raise production levels in a short period of time." Other sources pointed to the potential for OLED technology in future augmented reality hardware. Apple is rumored to be working on a set of AR glasses, which would be able to overlay digital information atop a view of the real-world.
Even if the OLED rumors are true, of course, none of Apple's work in R&D will be in time for the iPhone 8 this year – or, most likely, for the 2018 iPhone. The company is rumored to be planning a wholesale shift to OLED in its smartphones in 2018, presuming it can secure sufficient supply.