As iPhone 8 starts OLED journey, Apple leaving nothing to chance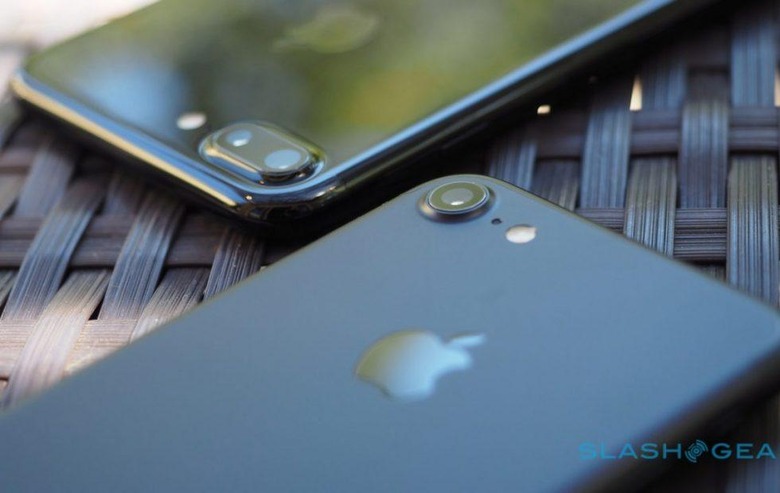 Apple is moving to lock down supplies of one of the most important components for its next-generation iPhone, reportedly pumping cash into LG Display in return for parts exclusivity. The Cupertino firm is, so South Korean sources are reporting, weighing a considerable investment into one of LG Display's production lines, which would be earmarked entirely for Apple's needs. In doing so, Apple could help further shift its reliance away from Samsung.
The OLED supply chain has long been believed to be a concern to Apple. While Android device-makers adopted the technology rapidly, taking advantage of OLED's lower power requirements and brighter colors, the iPhone stuck with LCD in what was widely believed to be a fear that manufacturers couldn't match the smartphone's demand. In fact, it was only with the launch of the original Apple Watch that the company made its first use of OLED.
Now, though, that's set to change with the iPhone 8, but Apple is leaving nothing to chance. The upcoming smartphone is believed to be the first in Apple's ten-generation history to use OLED rather than LCD, and it's locking down the parts it needs to avoid bottlenecks in production.
Currently, Samsung Display is Apple's key OLED supplier, and indeed the primary supplier of OLED for the market as a whole. That's down to both its production heft and its product quality. "Samsung Display is the only display maker that meets Apple's strict quality criteria for now," an industry insider told The Investor.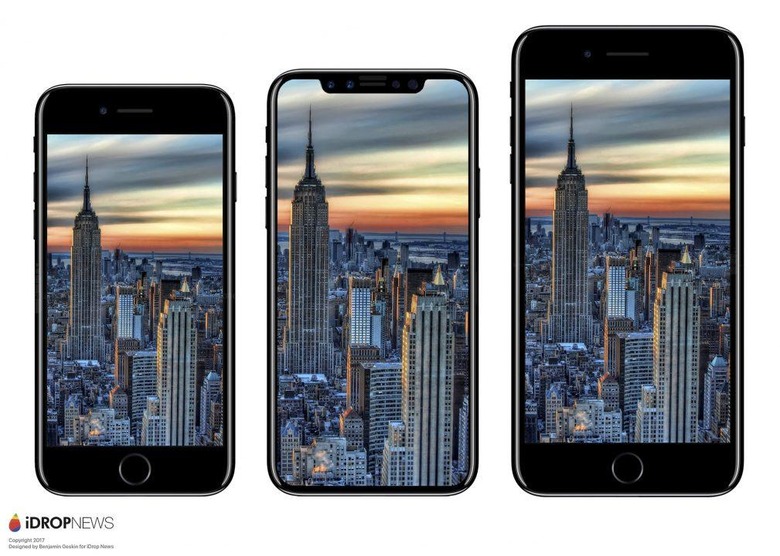 "LG Display is said to be meeting about 70 percent level of the requirements," the source explained, "while Chinese display makers are still struggling to catch up with that of LG." It comes as several display producers are investing in new facilities and machinery to build OLED, which supports fashionable features like smaller smartphone screen bezels and partial cut-outs like that of the Essential Phone. However, Apple's requirements in return for a tipped investment are considerable.
According to the report, Apple could put as much as 2 to 3 trillion South Korean won – or $1.56-2.62bn – into LG Display. That would primarily be pumped into the company's so-called E6 plant, which would in effect be dedicated solely to producing OLED screens for Apple's purposes. These panels wouldn't arrive in time for the iPhone 8, it's believed, with the plant said to begin solely serving Apple's by 2019.
With the "iPhone 8" expected to tease OLED, while the more mainstream versions of the smartphone – this year believed to be the iPhone 7S and iPhone 7S Plus – stick with LCD until the next update cycle at the earliest, such a deal would presumably give Apple the reassurance it needs that it can meet parts demand. The company has seen first-hand exactly what happens when individual components can't be sourced in sufficient quantity. Sales of the iPhone 6 Plus, for instance, were constrained in 2014 due to Apple's inability to get enough parts for the handset.
Unsurprisingly neither Apple nor LG Display are confirming anything at this stage. The insiders claim that there has so far been a tentative agreement on the investment, though that the schedule by which it will take place and the actual size of LG Display's windfall are still on the table. A final decision is said to be expected after a board meeting later in July.