iPhone 7 goes up for early pre-order at one Chinese wholesaler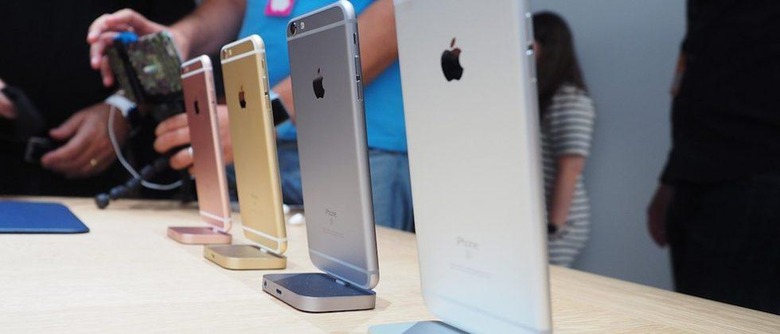 Despite the fact that we don't have any official iPhone 7 details from Apple just yet, the hype surrounding the rumored phone is definitely growing. That hype has gotten to a level that one Chinese wholesaler is willing to risk making Apple very upset by putting the phone up for pre-order. That takes guts, especially when the worst-case result could be as bad as Apple pulling iPhone 7 distribution deals with the wholesaler.
Spotted by one eagle-eyed Twitter user, Leleda – which is China's largest authorized Apple wholesaler – has opened up pre-orders for the new device nearly a month before Apple is suspected to even reveal the new phone. The listing by Leleda seems to suggest that the phone will indeed be called iPhone 7 when it arrives, meaning Apple may not be abandoning its traditional naming conventions with this latest installment.
Though Apple has remained tight-lipped on the iPhone 7, some of the most prevalent rumors about the device claim that it'll be arriving without a headphone jack, which is one that has left many iPhone users scratching their heads. More recent rumors indicate that the iPhone 7 could be missing a physical home button when it does appear, instead opting for a force touch home button that offers different functions depending on the intensity with which it's pressed.
Apple is expected to reveal the iPhone 7 at an event that could take place as early as September 7. It's there we'll see if any of these many rumors hold true, and we'll presumably be getting a solid release date for the device once and for all. As for these early pre-orders? If you're in China you can give it a try, but it's probably best to wait until Apple drops some official details on the iPhone 7 before you jump to reserve one.
VIA: BGR
SOURCE: @the_malignant