iPhone 5S home button with Touch ID sensor seen in leaked photo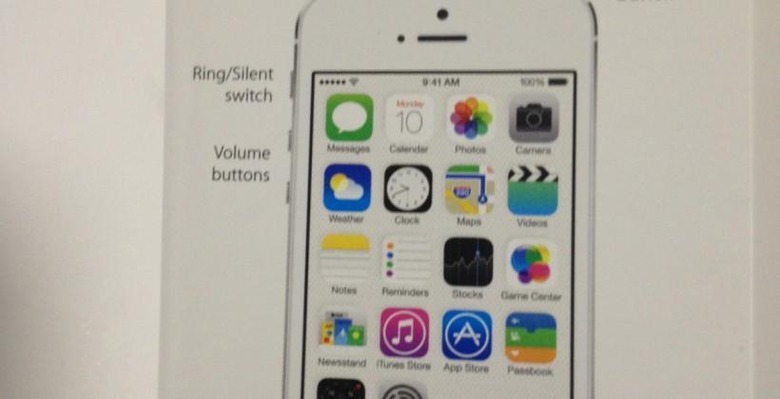 Better late than never, as they say, especially when it comes to leaked photos that reveal the upcoming iPhone 5S sporting a fingerprint sensor on its home button. This latest, but probably not yet the last, information comes just hours before the long-awaited Apple press conference that will finally verify or debunk many of the rumors surrounding the device.
The iPhone 5S has been surrounded by so many rumors and leaks, ranging from the bizarre to the hilarious. It shouldn't be surprising considering how Apple does not spit out a new device at almost every moon cycle. But as the world waits with bated breath, details about the mysterious smartphone have settled down into more reasonable expectations.
Yesterday we got a glimpse of some of those specs via leaked marketing materials for China. One thing we noticed there is the absence of the square marking inside the concave home button that has been almost symbolic of Apple's devices. Now it seems we may be getting an idea about the change that Apple has introduced into that button.
A new leaked photo of either a quick start guide or a pamphlet reveals that the home button features a certain "Touch ID sensor", which could refer to a fingerprint sensor lurking underneath the covers. We've already heard of rumors and possible confirmations of the iPhone 5S sporting such a sensor on its home button, and this photo reinforces that theory.
The feature sounds one that is both feasible and reasonable, almost feels as if it's quite natural to be there. We'll find out if the rumor does pan out soon enough when we cover Apple's event later today. Mean while check out our rumor round up piece earlier today and follow our live coverage of Apple press event tomorrow at 10am PST http://live.slashgear.com/
SOURCE: nowhereelse.fr
VIA: Apple Insider