iPhone 5S fingerprint scanner legit says former biometrics tech team exec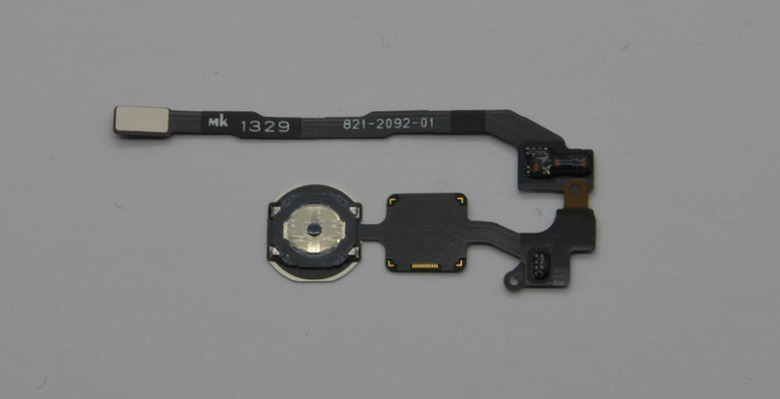 Talk of new fingerprint scanning technology in the iPhone 5S may not be that far off the mark, with a new set of photos and some background from a biometric security expert lending weight to the chatter. The part photos were shared by Sonny Dickson, notorious for getting his hands on upstream Apple hardware and digging deep inside beta software code for early reveals – now he's got what seems to be a new home button for the iPhone 5S. This device appears by all means to be a legitimate piece of equipment that could be used by the next-generation hardware – and we've heard this story before.
This week has also seen Dickson speaking with Reuters, where he's let it be known that he has between five and ten sources in China who send him images of Apple products secondhand. These sources acquire these parts from factory-line workers, turning around and selling them then for anywhere between $250 and $500 – depending on which parts they are, of course. He's also suggested that he's had visits – but no communication directly – from Apple itself.
"Most of the traffic is from the U.S. – I've had 590 hits from Apple and about 53 from U.S. Homeland Security in August." – Dickson
The part you're seeing here will likely fit in with the next higher-end iPhone product. All the way back in August of 2012, Apple's rumored AuthenTec purchase tipped this idea once, then an iOS code suggested it again as recently as July of this year.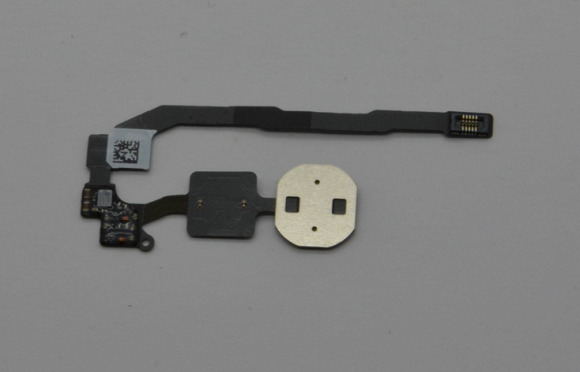 Also commenting on the part presented by Dickson this week was Philip Smith, former CFO of UPEK, Inc., who essentially says there's no doubt this part is the real deal.
"This is real. The silicon sensor is the teeny blob in the light colored disk. The black square connected to it is the co-processor that goes with the fingerprint sensor to process the fingerprint data pulled it, comparing it to the data stored that will identify you as the authorized user, thereby unlocking (or denying if it is not you). It also provides the access security separate from the main phone processor, reducing the ability for it to be hacked.

This was a big deal when we (UPEK, the inventors of this in the early 2000's) introduced it for PC's. Our competitor, Authentec, did this processing on the main PC Intel processor – which was totally open to being hacked. Authentec went public, bought UPEK and then sold itself to Apple." – Philip Smith, UPEK, Inc.
UPEK develops biometric fingerprint security solutions, and provides many of the optical fingerprint scanners commonly used in business laptops. As Smith points out, AuthenTec bought out UPEK back in September 2010, though he himself left the firm in 2006, according to his LinkedIn profile.
You'll want to stick around SlashGear for the full story when we bring you the September 10th Apple event live with full coverage both in our live portal and in our Apple Portal for individual news articles. Soon after we'll have hands-on coverage and reviews aplenty as well – let us know what you're looking forward to!