iPhone 5S specs spotted in leaked marketing materials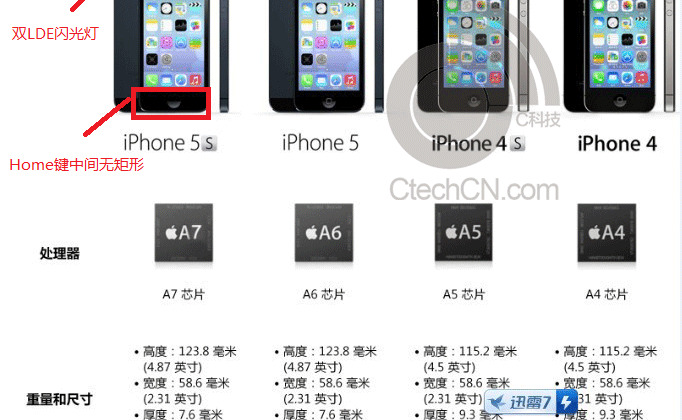 We're just a day or so away from the much-awaited Apple press event but we could still use a bit more leaked details about the rumored iPhone 5S. We are now getting a sneak peek at the phone's hardware via leaked snapshots of what looks like marketing material for stores and carriers, confirming some of the information that we've gathered so far.
With Apple's venerable iPhone brand due for an update, it is no surprise that early speculations sounded more like wishful thinking than realistic projections. Especially with the almost radical shift in direction that iOS 7 took in terms of design, people felt that the future iPhone under the new management could take a similar divergent turn. However,things have settled down around more subdued possibilities, which seem to be reflected on the iPhone 5S leaked info sheet.
Somewhat unnoticeable but still quite revealing is the disappearance of the characteristic square marking on the iPhone's home button. Depicted on the back side is the presence of a dual LED flash, something that would go well with the 8 megapixel F2.0 wide aperture lens rear camera. The rear camera has been improved to support 1080p video recording of up to 120 frames per second. A 1.2 megapixel camera will be located on the front for FaceTime.
The information also confirms last week's rumors of a fingerprint scanner present on the iPhone 5S, although there is no new information about that. The sheet does make a claim of about 250 hours of battery life on standby, which is quite impressive, at least on paper. There is also mention of supporting China Telecom's CDMA EV-DO Rev. A network, which will probably hear more about after the exclusive Chinese press event on Wednesday.
So far, no word on color options or if the indicated iPhone is customized for Chinese markets. But it won't be long now before we hear the real deal anyway at Apple's unveiling, and we'll be there to cover it and keep you updated.
VIA: CTechCN