iPhone 5S fingerprint scanner may be this year's show-stopping feature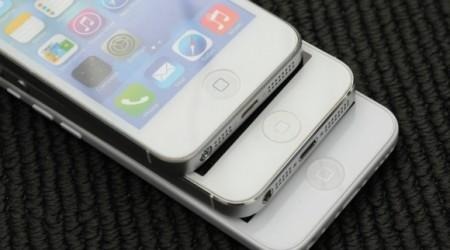 Where with the iPhone 4S came Apple's re-application of the personal assistant software Siri, it's been re-tipped this week that the iPhone 5S will be coming with a fingerprint scanner. This word comes from future-telling analyst Ming-Chi Kuo from KGI Securities, a fellow known for his prophesy-telling tips on soon-to-exist Apple products. This suggestion of a fingerprint scanner up front of the iPhone 5S lines up well with Apple's acquisition of Authentec just over a year ago.
Back in 2010, Authentec revealed their AES2660 fingerprint sensor for PCs and peripherals – they've made some heavy advancements since then, needless to say. According to the suggestions being made by Kuo this week, Apple will be revealing implementation of fingerprint-scanning technology in the iPhone 5S right under the device's physical home button. That's down under the button inside the phone, not below it as in lower than the button below the display.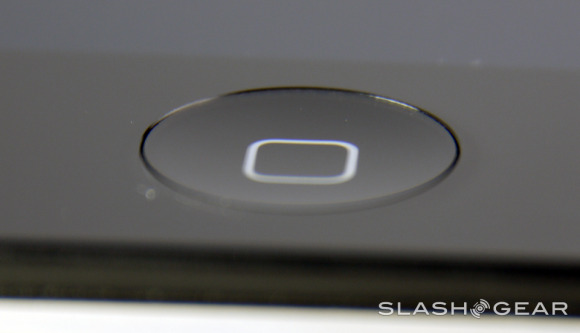 It's in this place that a fingerprint scanner makes the most sense as Apple's design of the iPhone requires the user to press said button on a regular basis. Kuo suggests that as the best place for the button is here in the home button, space would be needed to hold the hardware. To create enough space for a fingerprint scanner, the home button on the iPhone 5S is suggested to be convex (rather than concave as it's been over the past several iPhone hardware generations.)
As a convex button leaves said bit of hardware wide open for scratches and dings, Apple is suggested to change the material from plastic to sapphire glass. This is the same material as used on the iPhone 5's back-facing camera lens.
Earlier today it was tipped that the next iPhone event would be taking place on September 10th, and just yesterday a set of dummy models for the iPhone 5S and iPhone 5C (aka the iPhone 5 plastic model) was revealed straight out of Vietnam. Things are shaping up for a real iOS 7-friendly event coming up quick – sound like a set of machines you'll be interested in?
VIA 9to5Mac