iPhone 5 assembled front panel leaks: NFC supposedly spotted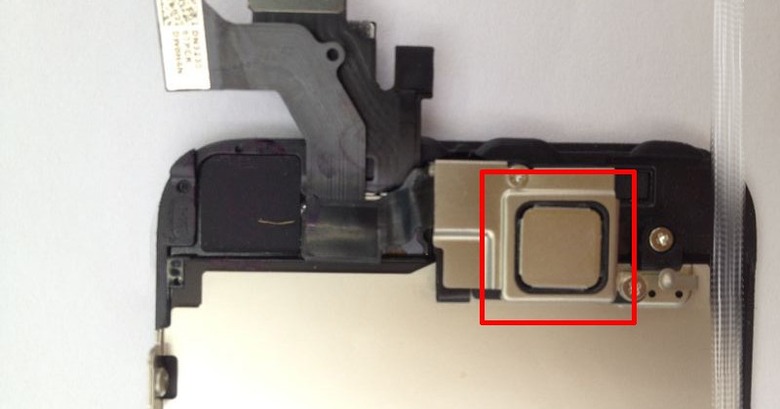 New iPhone 5 images have leaked ahead of the smartphone's expected debut early next month, with suggestions that Apple's first NFC implementation has been spotted. The photos of the apparently assembled front panel of the new smartphone, discovered on a Photobucket account, include a hitherto-unseen square component covered with EMI shielding, that's tipped to be a near-field communications chip.
Macotakara identified the potential component, with AppleInsider suggesting the dimensions fit with super-compact chips such as the 5 x 5 mm models offered by NXP. That company already supplies Samsung for the Galaxy Nexus' NFC implementation and is believed to also power Sony's NFC-enabled phones.
Although the origin of the photos is not entirely clear, the account from which they have been sourced is not without a track record. It was used to reveal that the new iPad would be slightly thicker than the iPad 2, for instance, and has been the source of white colored new iPhone component photos as well.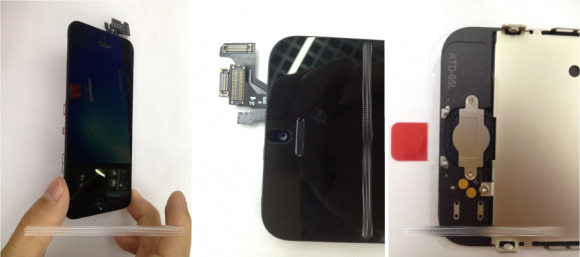 In this case, it's the most comprehensive assembly of a leaked iPhone 5 to-date. The handset's LCD frame, front-facing FaceTime camera, and home button are all in place, showing the camera's new central position and the elongated display expected to increase the smartphone's screen resolution to better compete with sizable Android and Windows Phone devices.
Apple's NFC plans, meanwhile, have long been rumored, though the company has been shy about publicly acknowledging the short-range wireless technology. A digital wallet is the most likely, probably building on the  Passbook system in iOS 6, though previous Apple patents have revealed that the company has considered ticket sales, data transfer, and other uses for NFC.
[via Apple.pro; via MacRumors; watermarks have been obscured due to political commentary]