Sony Ericsson Android NFC Intent Tipped By NXP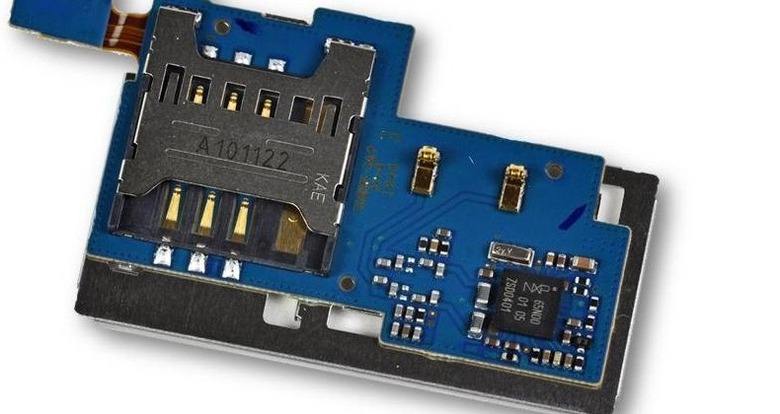 Sony Ericsson will use the same NFC chip as found in the Samsung Nexus S for its new Android smartphones, according to the component supplier. NXP Semiconductors has confirmed that Sony Ericsson will be slotting the PN65 NFC solution – consisting of the NFC radio controller, the embedded secure element and NFC software – into future devices, enabling mobile payments and other short-range wireless use.
Sony Ericsson's recent Android range has omitted NFC support, despite Google pushing for its inclusion in handsets. Back at the launch of the XPERIA Arc, the company told us that it was considering NFC but that space constraints – and a shortage of applications – meant it hadn't made it into the line-up.
That looks to be changing, with the arrival of Google Wallet and carrier schemes like the NFC payments joint-venture announced in the UK earlier today. No word on when we can expect to see the first NFC-enabled Sony Ericsson phones hit the market.
[via Android Community]
Press Release:
Sony Ericsson selects NXP's NFC Solution for its Android-based Smartphones

NFC enables mobile entertainment experiences

Eindhoven, Netherlands, June 16, 2011 – Today NXP Semiconductors N.V. (NASDAQ: NXPI) announced that its world leading near field communication (NFC) technology has been selected by Sony Ericsson for inclusion in its Android-based smartphones. Sony Ericsson, a leading, global mobile handset manufacturer focused on communications and entertainment, will use NFC to further enhance its consumers' mobile experiences, creating a portfolio of smartphones that enable mobile transactions. Using simple touch gestures, consumers will be able to make purchases or connect to a point of sale (POS) terminal, ticketing terminal or location-based promotional tag simply and securely with their NFC-enabled smartphones.

NXP provides complete embedded, secure NFC solutions and recently announced that its NFC software is open source on the Android platform and enables the Google Wallet application. Sony Ericsson intends to use the NXP PN65 NFC solution in their Android-based smartphones, which includes the NFC radio controller, the embedded secure element and NFC software. The embedded secure element enables NFC to be used for mobile transactions. Building on NXP's extensive background in secure identification, the PN65 uses advanced cryptography to offer the highest level of security for transactions, with the technology already being extensively used in contactless banking cards, e-passports, e-ID cards and secure access systems.

"Building on Sony Ericsson's leadership in Android and mobile gaming, the integration of near field communication into our Android-based Xperia™ portfolio is another step in delivering the most entertaining smartphones," said Jan Uddenfeldt, Chief Technology Officer at Sony Ericsson. "NFC offers our consumers the ability to broaden their communication experience beyond the phone, and we are poised to drive the development of new, exciting and creative entertainment experiences."

"This latest move from Sony Ericsson is another proof point of the strong momentum and potential of NFC," said Rick Clemmer, president and CEO, NXP Semiconductors. "Based on continued strong customer endorsements we have the opportunity to increase the sales of our NFC products 2-4 times as a percentage of total NXP revenue in the second half of 2011 from the approximately one percent it represents today. NFC offers a game-changing opportunity for mobile phone manufacturers to provide creative and innovative smartphones to their customers."

NFC is a market proven technology co-invented by NXP in 2002. In 2004 NXP co-founded the NFC Forum to lead the collaboration with all industry stakeholders and help standardize the technology. NFC technology evolved from a combination of contactless identification (RFID) and interconnection technologies. Ranked as the number one contactless IC vendor by ABI Research for three years in a row, NXP is the global leader in NFC solutions, field proven in over 150 NFC trials and landmark commercial deployments worldwide.