iPad trade-ins soar 10x as iPad 3 nears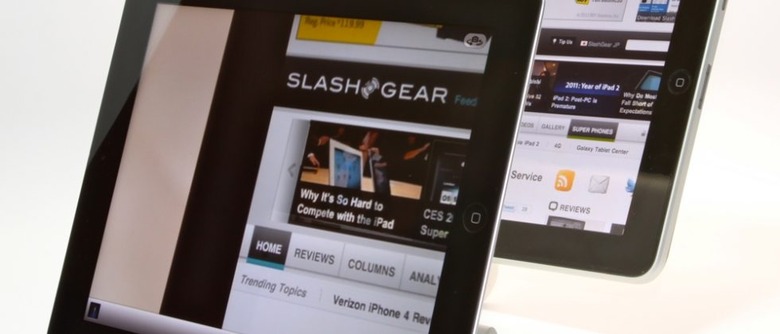 iPad trade-ins on auction site eBay have soared tenfold in Februaary, reaching fever-pitch since Apple all-but-confirmed it would be revealing a new, third-gen model next week, as existing owners attempt to shift their older slate. Use of the site's Instant Sale service – which offers a set cash fee for hardware – is up 10x on 2011 numbers, eBay confirmed to CNET, with 97.6-percent of the tablets being traded in being Apple's iPad.
Apple announced its next high-profile event yesterdays, with invitations sent out promising "something you really have to see" along with a graphic showing what looked to be a higher-resolution screen. Rumors about the iPad 3 have circulated for several months, with a faster processor and Retina Display screen expected, along with LTE.
The auction site's higher numbers in 2012 aren't entirely down to owners being desperate for the third-gen model. Shortages of the first-gen iPad in 2010 meant many owners hadn't had one for even six months by the time the iPad 2 was released; meanwhile, eBay's own Instant Sale service has also gained traction in the intervening period.
Nonetheless, it's a sign that demand is likely to high for the iPad 3, probably leading to stock shortages again in the early months. Our own research indicates iPad 3 buyers are keen to grab the new tablet regardless of its cost, useful considering a price increase has also been tipped.