iPad Pro's stylus a Force Touch option tips analyst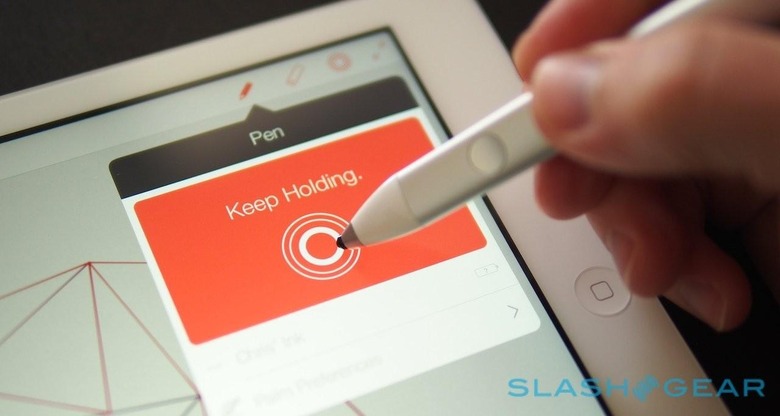 Apple's much-rumored iPad Pro will treat the stylus as an option, but one you'll need if you want Force Touch style pressure support according to one analyst's predictions. Tipped to be a 12.9-inch tablet focusing on graphics and multimedia professionals, the iPad Pro is widely expected to be announced later this year, but according to KGI Securities analyst Ming Chi-Kuo it will have an official companion accessory never before seen with an Apple product.
That's a pressure-sensitive stylus, something third-party accessory makers have offered – like Pencil and Adobe's Ink – but which Apple itself has proved slow to embrace.
The analyst argues that such a pen – which he believes to be battery powered, and recharged using a Lightning connector – would help work around the current limitations of Force Touch as a technology when it comes to larger displays.
Introduced on the Apple Watch, and since rolled out to MacBook trackpads, Force Touch can recognize not only a tap but the pressure at which it's applied. Apple's wearable uses that to summon a contextual menu, such as for clearing a list of old notifications.
It's widely expected to feature on the upcoming iPhone 6s, which Apple is expected to announce on September 9.
However, the current Force Touch module may struggle with a 12.9-inch display, Kuo suggests, with low yields on such panels predicted.
"This is why we think a stylus may be necessary to make Force Touch work properly on the 12.9" iPad. We also believe a Force Touch-enabled stylus will enhance productivity as it would offer more precise operation than using only fingers" Ming Chi-Kuo, KGI Securities
Pens that recognize pressure on tablets aren't exactly new – they've long been a feature of Windows-based Tablet PCs, and the current Surface 3 Pro comes with one as standard – but Apple is expected to test the water by making its stylus optional. The analyst predicts less than 1m sales, compared to as many as 5.5m sales of the larger tablet itself.
Nonetheless it could prove a sleeper hit, if another of Kuo's predictions pans out. He claims the stylus could in theory be made to work with other versions of the tablet, though whether that will apply retroactively remains to be seen, though feels unlikely.
VIA 9to5Mac
SOURCE KGI Securities