iPad Pro Review Addendum: 1-Year Later, Still Sketchin'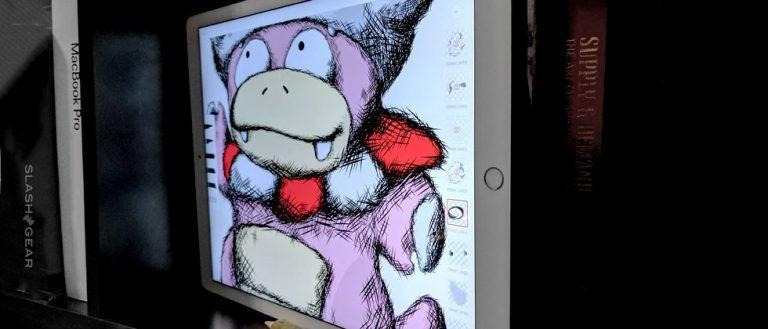 I've officially been using the iPad Pro – the first one – for a full year. It's actually been more than a year if you count my time with my first review unit. In any case, I've been making use of a 12.9-inch original iPad Pro since March of 2016. Since then there's been no single smart device (other than a smartphone) that I've used so consistently.
Main Use
The main thing I use the iPad Pro for is illustrating pictures using Adobe Illustrator Draw. While other drawing apps have caught my attention for short periods of time, no one app has felt so solid and worked so well. In Adobe Illustrator Draw I can create vector illustrations with a set of tools that's versatile enough to make almost anything, and limited in its scope to the point where I feel at home on the device I'm using.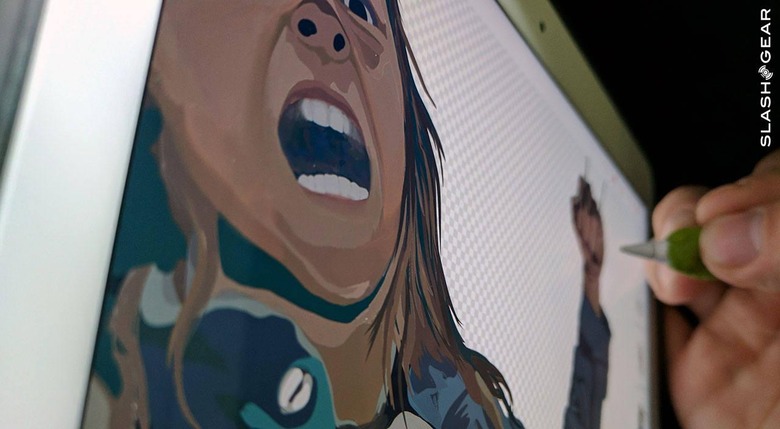 It's a very similar setup on the Samsung Galaxy Tab S3 – same app, almost he same functionality. Have a peek at my Samsung Galaxy Tab S3 Review to see all the ins and outs of that top-notch device. The reason I continue to use the iPad Pro instead of switching to the Tab S3 is simple: the iPad Pro is bigger.
With the setup I have now with the iPad Pro, I illustrate images every night – almost every single evening. Some examples of the things I've drawn over the past year are included in the gallery below. Each of these images were originally illustrated in Adobe Illustrator Draw on the iPad Pro with the Apple Pencil.
Apple Pencil Size/Grip Issue
The Apple Pencil is too small for my hand when I'm drawing for extended periods of time. More than once I've gotten cramps in my hand from this piece of hardware's size and shape. Luckily I had a few packets of Sugru left over from the time I did our initial Sugru Review. With this puddy-like substance, I was able to easily fashion myself a custom-fitted grip for the Apple Pencil – one that stays in place and fits to the contours of my grip precisely.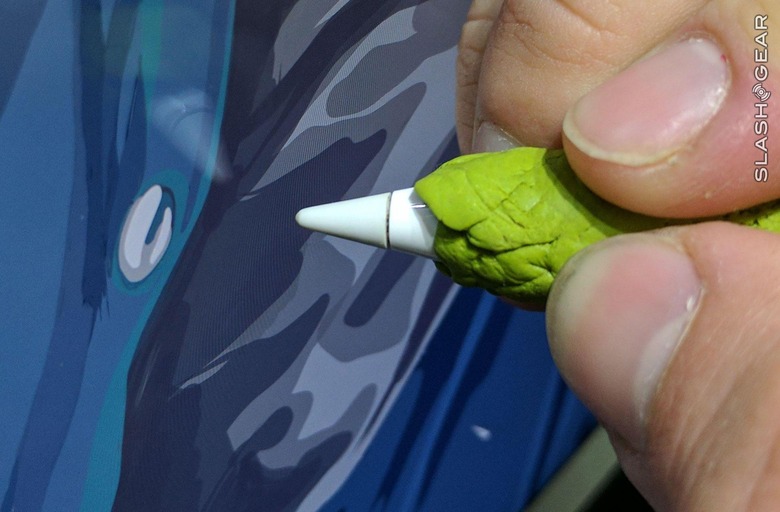 GRIP: It looks like wadded-up bubble gum, but it's actually Sugru (see link above) – and it's actually pretty great stuff.
Once I'd increased the diameter of the Apple Pencil, my issues with cramps disappeared. I have similar issues with other styli before – all with a similar size or smaller. The only stylus I've used any time recently that gave me no issue whatsoever was the one included with the Wacom Cintiq 27 QHD Touch. Have a peek at our Wacom Cintiq 27 QHD Touch Review to learn more about that massive device and generously-sized stylus.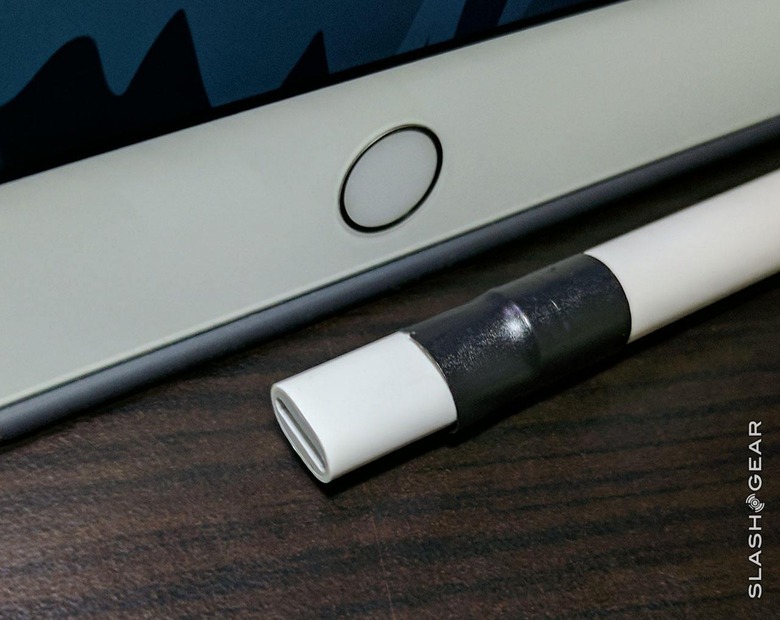 QUICK FIX: That's electrical tape to keep the Lightning plug converter attached to the Apple Pencil while I leave the magnetic cover back in the box so as not to lose either one.
I also have a tiny issue with the charging situation on this device. To charge the Apple Pencil, the user needs this teeny tiny converter – about 1/3 the size of a stick of gum. Some 3rd-party accessory makers have thought of solutions for keeping the lid on the Lightning plug (otherwise only held on magnetically). But I've yet to find a better solution for keeping track of the converter here than using some super fashionable electrical tape to keep it stuck to the Apple Pencil itself.
Battery Life
Battery Life is one of the primary reasons why I continue to use the iPad Pro so consistently. I charge it whenever I think to do so after I've drawn with it for an extended period of time. But almost no matter what, the iPad Pro has battery life when I hit the power or home button.
This has largely been true with every iPad I've used over the past several years – they all seem to have infinite battery life because they're not constantly being turned off and on to check for notifications. They aren't smartphones, so they don't have any reason to see a big power drain whilst not in use. This is great for me since finding a device without any battery life generally means I'll set it to charge and move on to something else. With the iPad Pro I remain motivated to illustrate.
Size and Weight
The iPad Pro is a size and weight to which I've quickly become accustomed. The iPad Pro is heavy enough that I feel like the project I'm working on is being worked on with a professional set of tools. The iPad Pro is just large enough for the sort of illustrations I tend to do. I can work in one area of the image while the rest remains visible.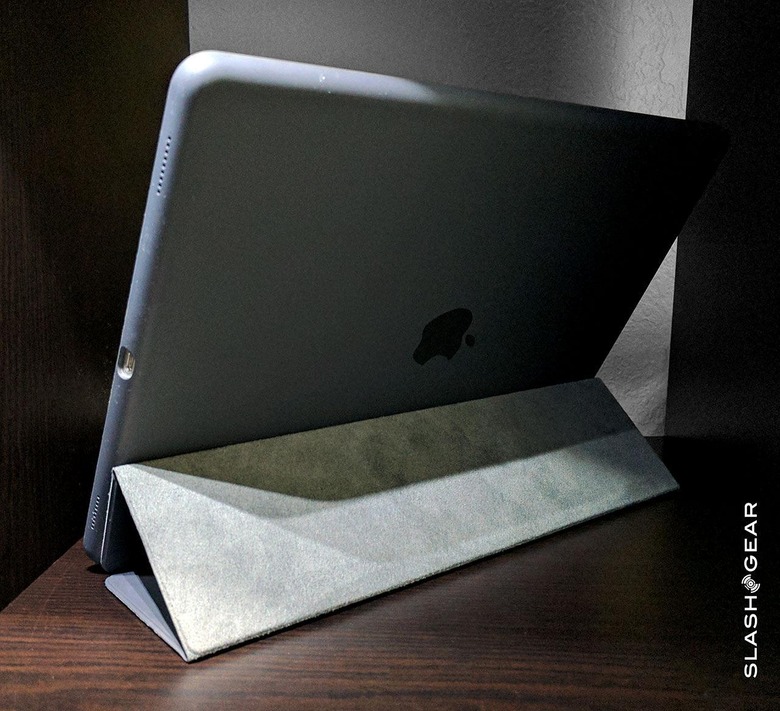 Apple's folding Smart Cover and Silicone Case are ideal for my setup. They add very little weight, protect the back and the display, and give the setup a bit of extra grip. With the Smart Cover I'm also given the opportunity to set the iPad Pro up on its side if I need to switch from my knee – the place I most often place the device to draw.
Wrap-up
The pricing for the iPad Pro is something you're still going to need to consider for yourself. For me, the experience has been well worth what the iPad Pro, Apple Pencil, Smart Cover, and Silicone Case – plus an Adobe Cloud subscription – cost all together. Especially if you're able to turn a profit on whatever it is you like to work on with this set of tools, the value can vary wildly.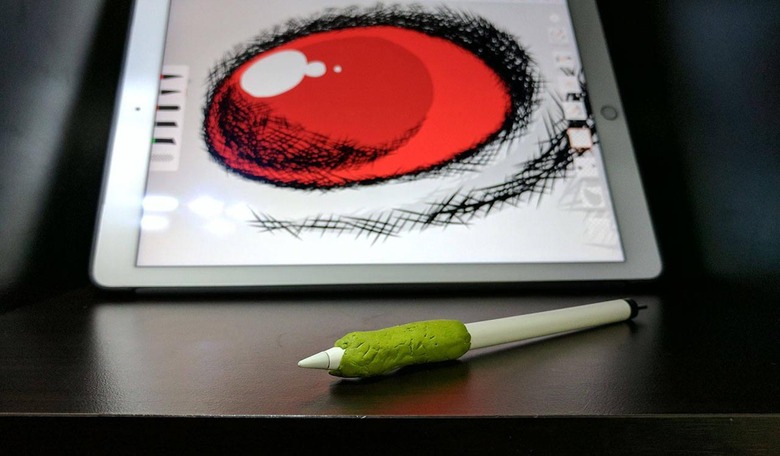 I've been surprised at the small variety of different sorts of activities I've done on the iPad Pro – but not disappointed. Not at all disappointed. The iPad Pro has allowed me to keep practicing a set of skills I hadn't otherwise paid significant attention to for quite a few years. With the simplicity of the setup and the extraordinarily powerful tools it allows me to utilize, the iPad Pro is easily one of my favorite devices in the past several years.
The iPad Pro is not inexpensive. It's a tool that costs exactly what Apple knows its worth to those with the means to buy it. This device turns illustration skills into digital artworks ready to roll in the modern multi-format world, and it's perfect for the sort of work I do – and the sort of work I aspire to do more of in the future.