iPad mini 2 casing leaks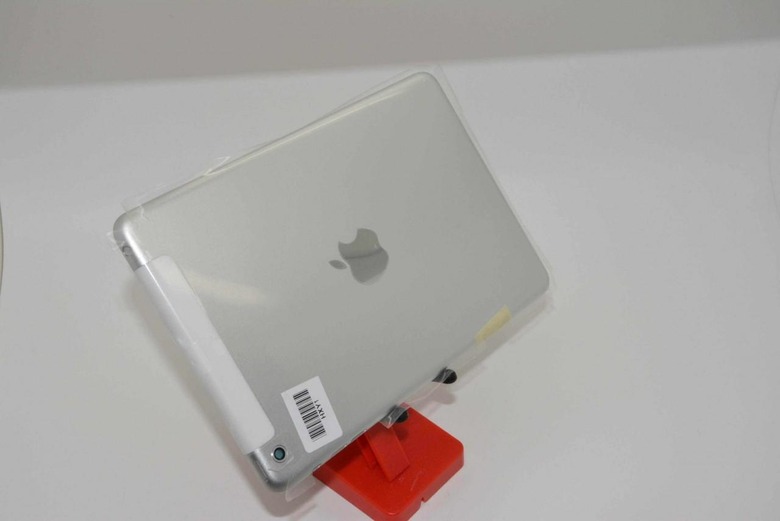 Apple's iPad mini 2 casings have seemingly shown up in the wild again, with a fresh gallery showing the unibody chassis of the smaller tablet cropping up ahead of the expected official unveil early next month. The images, showing a silver-finish iPad mini 2, and shared by Sonny Dickson, are of the WiFi + Cellular version of the iOS slate, going by the plastic antenna insert on the upper rear panel, though of course are missing what's perhaps the most controversial part of the new model.
That's the display, leaving us still unclear on whether Apple will be introducing Retina resolution technology with the second-generation of iPad mini, or sticking with the existing 1024 x 768 resolution. Although, given Apple's proclivity toward pixel-dense panels, it would seem an obvious upgrade over the first-gen iPad mini, there have been some suggestions that a shortage of suitable panels will lead the company to wait until early 2014 to add the feature.
However, the more common expectation is that Apple will indeed opt for a Retina display on the new 7.8-inch iPad. Both Samsung and LG Display are apparently supplying panels, while other sources have confirmed that 2048 x 1536 is the target resolution, just like the full-sized iPad with Retina display.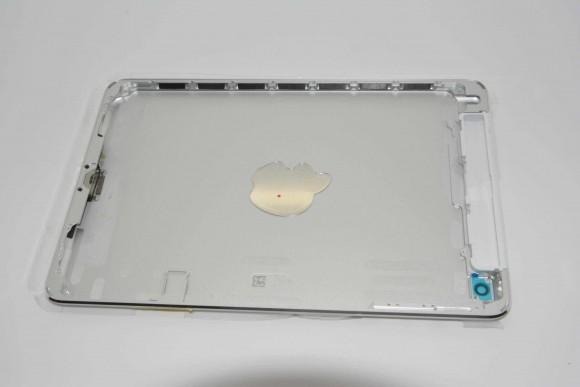 Apple is yet to officially send out invites to its upcoming event, which is expected to take place on September 10. As of the latest rumors, the event will see not only fresh iPhones announced – expected to be the new flagship iPhone 5S, along with a more affordable plastic-bodied iPhone 5C – but at least two new tablets as well, the iPad mini 2 and the iPad 5.
Whether Apple can achieve that sort of upgrade without raising the cost of entry to the iPad mini club remains to be seen, though there's the possibility that the company could borrow the same tablet strategy as used on its full-sized slate. There, the iPad 2 – the second-generation model, which still had the 1024 x 768 display – has been kept around to offer a lower price point for those on a budget.
So, Apple could feasibly keep a first-gen 16GB iPad mini on shelves, at an even lower price than today, to maintain the pressure on rival Android tablets like the Nexus 7, while filling in the gap between it and the iPad 5 with an iPad mini 2 with Retina display. We'll know more come September 10.