iPad And iPhone Refresh At Apple September 10 Event Says Insider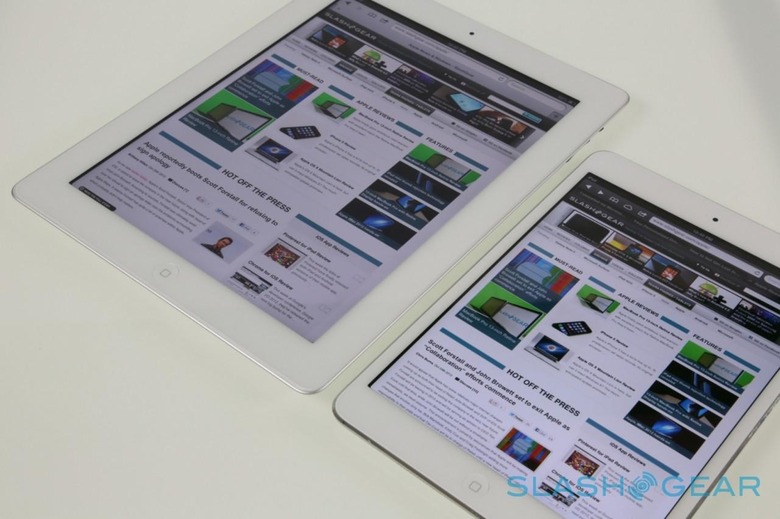 Apple will unveil both new iPhones and iPads at its rumored September 10 event,  sources claim, rather than just the previously-expected iPhone 5S and its cheaper iPhone 5C sibling. The upcoming event, widely expected to be held on September 10 after Samsung and others have demonstrated their latest wares at IFA 2013 in Germany, will feature a new range of presumably iOS 7 hardware, Bloomberg's insider familiar with the arrangements claims, comprising both smartphone and tablet designs.
No details on which iPads specifically might be updated have been given, meaning it could be the full-sized iPad with Retina Display alone, the much-anticipated iPad mini 2, or both models. The first-gen iPad mini was revealed back in October 2012, as a smaller, 7.9-inch version of the best-selling slate.
The news, though unexpected, does arguably make some sense for Apple. The company is set to launch iOS 7, the newest version of the software for its iPhone and iPad line-up, alongside the new iPhone range, with the biggest change in interface since the platform debuted.
Refreshing not only phones but tablets at the same time would in effect relaunch the whole iOS portfolio. The new software will be released for existing iPad and iPhone users, and as well as the reworked UI includes such features as game controller support, in-car integration, pedestrian navigation, and more.
What's not expected on September 10 is Apple's rumored smartwatch – colloquially dubbed the "iWatch" – expected to bring aspects of iOS 7 to the wearer's wrist. That, said to have been in the works for some months now with Apple setting a team of around 100 on the project, isn't tipped to debut until 2014 at the earliest.
Instead, we'll see Samsung's smartwatch, said to launch as the Galaxy Gear, revealed first, with the gadget believed to be on track for an IFA debut.
Previous speculation had suggested Apple would revise its iPad range sometime in the final quarter of the year, but had not pegged it to the event until now assumed to be for the iPhone solely.