Retina iPad mini may not come this year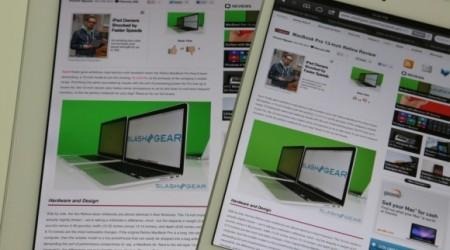 People have been waiting on a Retina display-equipped iPad mini ever since the small form factor tablet first came out. However, it looks like it may not see a 2013 release, since it's said that the 2nd-generation iPad mini won't begin production until October of this year, which rules out a fall release date.
According to KGI Securities analyst Ming-Chi Kuo, the Retina iPad mini won't enter production until the fall, and since it takes a few months for the production to build up enough inventory to begin selling to consumers, it seems that the 2nd-generation mini tablet won't launch until 2014 — possibly not until Apple's next update cycle in the spring of next year.
Apple is rumored to refresh a handful of its iOS devices this fall, but the iPad mini may be one device that gets left out of the bunch. Kuo cites the difficulty of producing the smaller Retina displays as the reason behind the production timeline of October. However, Kuo says that a cheaper iPad mini could be made instead, to compete with the Nexus 7 and Amazon Kindle Fire series.
Kuo also noted that the 5th-generation iPad will come with a design much like the iPad mini, which we're not surprised to hear since we've heard this on multiple occasions in the past. We've seen leaks recently of rear shells that are claimed to be the rear casing of the 5th-generation iPad, which resemble the iPad mini down to the finest detail.
[via iCreate]