iPad 3 casing reportedly leaks
Apple's iPad 3 has reportedly leaked again, with what's tipped to be the third-gen tablet's back shell breaking cover as well as more rumors about Apple's long-speculated iPad "mini" plans. The casing, tipped as a legitimate Apple part by M.I.C. Gadget's sources, is roughly 1.0-1.5mm thicker than the existing iPad 2, and features the same sleeker edges that we heard about over the weekend.
There's also the same larger camera aperture, though whether that's to accommodate an 8-megapixel camera – or if users even need such a camera – is still unknown. Many iPad 2 cases still fit this leaked back plate, despite the minor differences.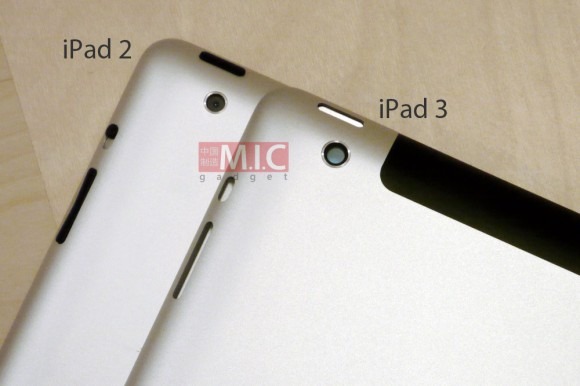 The same sources also indicate that the iPad 3's bezel is narrower, though that's obviously impossible to tell from the rear panel. Last week, new photos emerged that seemed to confirm Apple would use a Retina Display with the tablet. There are more details in our most recent iPad 3 leak roundup.
As for the iPad "mini", according to the sources Apple is in the midst of developing a sub-$400 tablet with a focus on iOS multimedia and gaming. Similar in aesthetic to the leaked components of the full-sized third-gen iPad, it will supposedly run a low-voltage ARM chip and a comparatively powerful GPU, with a sizable battery to ensure longevity doesn't suffer. One accessory also suggested is a wireless keyboard.
A Q4 release date is tipped for the new, smaller model, with Apple particularly targeting developing nations such as China where cheap Android tablets have gained a foothold. Previous leaks have indicated Apple is experimenting with roughly 8-inch LCD panels for its smaller iPad model, though if the release window is accurate we shouldn't expect to hear anything official until near the end of 2012.