iPad 3 leak tips sleeker edges and 8MP camera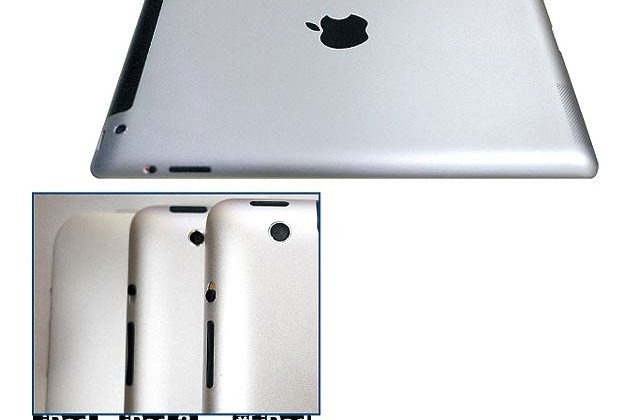 Salt at the ready, but according to the latest rumors you're looking at the rear panel of the new third-gen iPad, complete with a larger lens for what's tipped to be an 8-megapixel iPad 3 camera. The leaked component shows less of a taper to the edges, while the sources revealing it to Taiwanese language Apple Daily also claim that it will have a significant step up in rear camera quality from the current iPad 2.
In fact, the new rear camera will supposedly offer eight times the pixels of the existing 1-megapixel iPad 2. That's a considerable increase – matching the iPhone 4S - especially given tablet owners are more reluctant to use their slates for photography than they are with their phones. Still, adopting the same camera unit as in the iPhone – if, that is, the rumor is true, and indeed if the two components are the same – then Apple could perhaps leverage economies of scale by reducing the number of different parts it has to order.
As for the rest of the specs, we're hearing the same as in recent weeks. The biggest change is tipped to be the display itself, a so-called Retina Panel running at 2048 x 1536 resolution; leaked images purportedly showing the panel under the microscope were caught online last week.
There's also said to be a faster Apple A6 processor with an improved GPU to handle all those new pixels, LTE connectivity for compatible data networks, and a bigger battery to make sure runtimes don't suffer from the spec-boost. Apple is expected to hold an iPad 3/iPad 2S event – exact naming isn't known yet – in the first week of next month, on March 7.
[via AppAdvice]