iOS 10 public beta rolls out to Apple Beta Software testers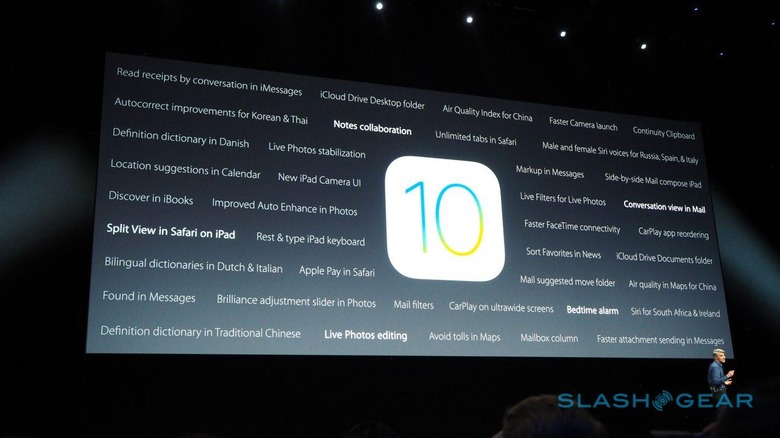 Hot on the heels of the release of the macOS Sierra public beta, Apple is giving the same treatment to iOS 10. The company has announced that the long-awaited public beta of iOS 10 is now available to download to those who are part of the Apple Beta Software Program. iOS 10 has been the domain of developers for about a month now, but that's all changing today as the operating system has been deemed stable enough to roll out to regular consumers eager for an early look.
Note that "stable enough" doesn't necessarily mean "stable" in this case, as this is still a beta and therefore prone to any number of bugs and issues. If you're interested in downloading the iOS 10 public beta for yourself, it's a good idea to back up your tester device before you apply the update, otherwise you risk encountering a fatal error and losing your data because of the need to run a software restore. Another thing to keep in mind is that Apple is dropping support for the iPhone 4s with this release – the iOS 10 public beta is only compatible with devices going back to the iPhone 5, the sixth-generation iPod Touch, and the fourth-generation iPad.
Assuming you're still planning on downloading the beta with that in mind, then you'll be treated to a preview of what's appearing to be one Apple's biggest OS releases to date. There are a lot of changes coming with iOS 10, from a Messages revamp which includes sticker packs that can be downloaded from the App Store, to a Siri APK, allowing developers to make their apps compatible with the iPhone's AI assistant. Also on deck are big changes to the lock screen and a new Home app that looks to allow users to control and track the HomeKit-capable smart appliances dotted throughout their home.
With all of this new stuff, it's hardly a surprise that iOS 10 has been subject to a lot of coverage since it was revealed last month at WWDC 2016. This public beta comes near the same time it was announced that Android N will be called Android Nougat, with the two new mobile OSes presumably going head-to-head later this year. Which one will win out? We'll have to wait until both of these operating systems go to full release to see.