Apple rolls out animated emojis for iOS 10 beta users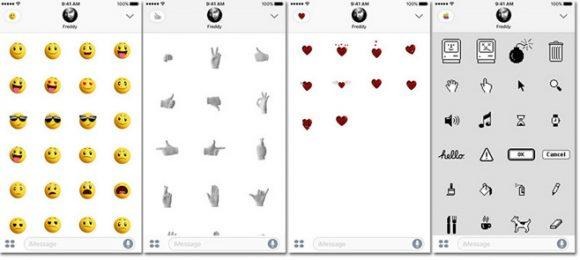 When iOS 10 was introduced at Apple's WWDC 2016 event last month, a number of changes and new features were introduced, but surprisingly the Messages app was one of things that given the most time and attention. It seems Apple is moving its text messaging app into the territory of Snapchat and Facebook messenger, adding not only stickers and animated emoji, but text bubble effects, handwriting, and an API for developers.
Now that developers and early testers have had the iOS 10 beta for a few weeks, Apple is adding some of these new features to Message's functionality. Yesterday saw the release of the first four official sticker packs, consisting of different themed animated emojis.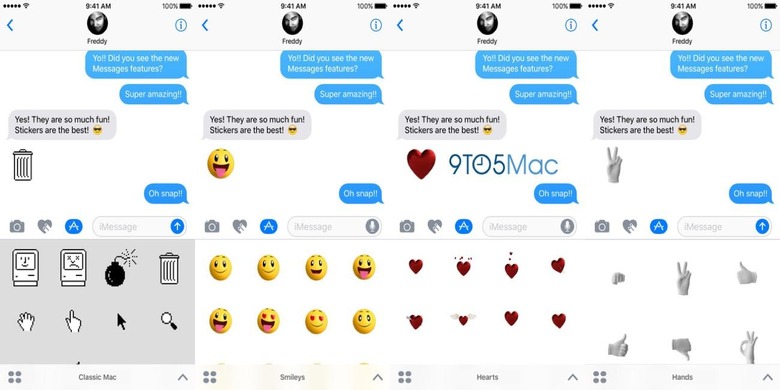 The packs can be downloaded through iTunes Preview, and they include Hearts, Smileys, Hands, and Classic Mac. The first three packs have been seen before on the Apple Watch, acting as the smartwatch's exclusive animated emoji. The new Classic Mac pack, however, includes a set of icons from the original Macintosh, including the bomb and smiley faced-computer.
Once downloaded, the emoji can be accessed via an app drawer within Messages itself. From there, they can be added to a text message with a tap, like existing emoji, or they can be used as stickers, where users can "peel" and place them onto images or chat bubbles.
These first four sticker packs all come from Apple and serve as an example of what developer can create. Once iOS 10 launches this fall, users will be able to browse and download third-party sticker packs.
SOURCE 9to5Mac, Mac Otakara