Android Nougat is Google's newest OS dessert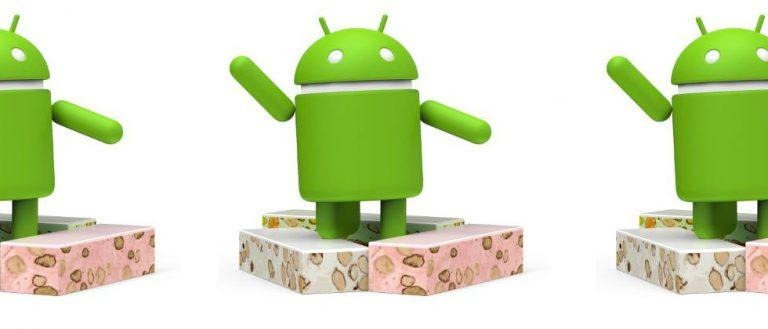 Google has officially named the newest version of Android as dessert "Android Nougat" – thus keeping the alphabetical naming structure sound. This is the latest in a line of dessert names as well, keeping with the tastiest of treats since Donut. This version of Android was revealed via Snapchat, oddly enough, just this morning. Why Google chose to use Snapchat instead of their own blog, we might never understand fully. This is clearly the Brexit's fault.
The image you see above is apparently the Google image made for this brand of update. Strangely it would seem that this version is using the 3D version of the Android founded with the Android toys of yester-year, Dead Zebra style.
Below you'll see the official statue which replicates the logo precisely. So precisely, in fact, that we wouldn't be surprised if the logo was a photograph of the statue. Imagine that.
This statue sits at Google headquarters in California where you'll be able to see it sitting outside forevermore. This name is solidified in both time and space.
This comes after weeks of Google teasing the name of this operating system update with a group they called PNI – Professional Naming Incorporated. CEO of Professional Naming "John Smith" speaks up in the following video to let you know what it takes to make a really, really good name for Android.
For more information on Android N, head to the timeline below. You can also have a peek at our Android Nougat tag portal which will have update stories and new bits and pieces in the very near future. Nexus first, of course, then the rest of the Android world may have a taste.
Remember, this version brings on the auto-update to devices of all sorts as well as a baked-in version of Project Tango – now just called Tango – for the masses.