Android N will auto-update to fight fragmentation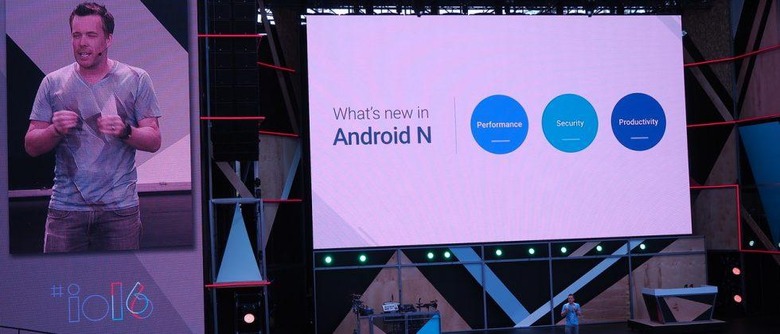 Android N, the version of Android for which Google is actively seeking a name, will receive auto-updates in a bid to deal with fragmentation issues. With Android N, the system update will automatically download newly available system images in the background, eliminating the annoying "Android is updating" window — instead, the next time you start your phone, the new version will be in place and ready to use.
Android fragmentation issues have been a big source of criticism in developer circles, with Android users across the globe running a wide variety of different versions and, in many cases, having to wait many months to get their hands on features and updates. Google needs to get new versions out to Android users faster, and it has taken big steps in making that happen with Android N.
Early previews of Android N hinted at the direction Google was heading with its mobile OS, teasing a transition into a framework that would expedite updates across the board, including customizations from carriers. At its keynote today, the company detailed steps toward that, unveiling seamless updates alongside 'media framework hardening' and more.
Google has dropped a bunch of details about products — existing and new — at its event today, including the much-anticipated Google Home device and Google Assistant, the brain behind it. Details are still rolling in live, so be sure to check out our Google portal, as well as the timeline below!