Apple Home app puts homekit control at system level for iPhone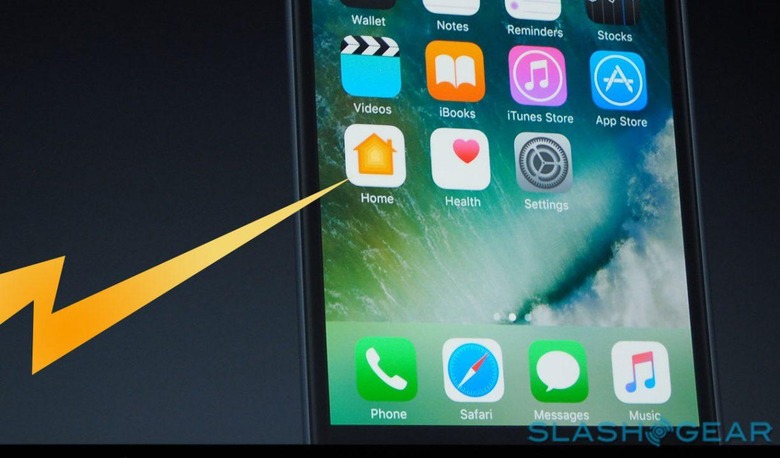 Apple Home was introduced this morning in app form, making Apple's smart home initiative "HomeKit" look a lot more pleasing to the end user. Users will be able to launch their "Home" app from their iPhone and control all HomeKit devices with relative ease. This will include garage doors, thermostats, locks, sensors, and fans. It'll include humidifiers, air purifiers, doorbells, cameras, and air conditioners.
This Home system will include outlets, lights, security, and window shades. Not devices that don't have HomeKit support, mind you – but everything that supports Apple's HomeKit in the past and through the future. It's all going to be controlled from your iPhone or iPad using Home.
Each device will be able to be controlled individually, or if you'd like to group them with a set of controls that act together, you can do that as well.
Home will be located in your iPhone in the Control Center. Your control of your smart home will be done at system-level. Peek and pop your way to seeing your from door's camera.
This uses Apple TV to work, and it'll work with your iPad, iPhone, and Apple Watch.
Of course you'll need to update your Apple Watch to watchOS 9 for this to work, and we have yet to hear when Apple's Home app will be launching. We are, after all, at a developer conference, so it wouldn't be entirely surprising to see it all launch in Beta mode this afternoon.
For more information on Apple Home and the rest of the company's initiatives with smart devices of all sorts, have a peek at our Apple Hub. There we'll be updating you on all things WWDC 2016 all week long.