Intel's Skylake war on wires: Charging, displays, more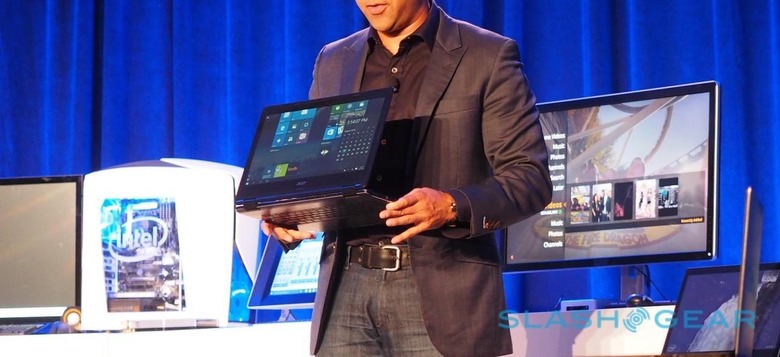 Goodbye rats' nest of cables: hello Intel 6th-gen Core. Not satisfied with putting more grunt, better graphics, and lower power consumption into its latest chips, Intel is declaring renewed war on cables and ports with Skylake, envisioning a brave new world of no wires for displays, charging, or docking your laptop or tablet.
Admittedly, that's not a new pledge. Intel – and computer manufacturers in general – have been talking up the post-cord home and office for years now, though while technologies like WiFi have legitimately revolutionized networking, other areas have been slower to catch on.
Their day may have come, however. The sixth-gen Core range comes with wireless in mind from the outset: WiGig for short-range but high-speed links between PCs and peripherals, WiDi with 4K support for hooking up monitors and TVs without stringing HDMI between them, and Rezence for easier charging of laptops and other devices.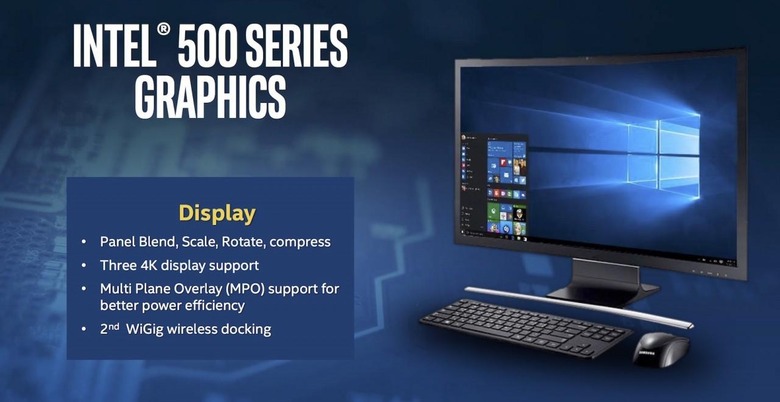 WiGig docking stations aren't new, but they're expected to become far more commonplace with the new chips; in fact, Intel predicts twice the number of products with support. That could mean automatically linking to a desktop keyboard and mouse when you move your laptop or tablet within range of your desk, but Intel also expects WiGig to be baked into an increasing number of monitors.
Meanwhile, Intel is looking to Rezence to take wireless charging to the 20W level. That's when it starts to make sense for laptops and tablets: no more plugging in an AC adapter, just sit them on a pad – whether aftermarket or built into a desk surface, like IKEA has been doing lately for wirelessly-charging phones – with the same technology used to recharge wireless accessories.
Intel is predicting that the first keyboards with wireless charging will hit the market in the second half of 2016, for instance.
Then there's WiDi and WiDi Pro, which will support 4K streaming to compatible displays, as well as wireless projection to remote locations. For instance, you could be in one meeting room in San Francisco, and cast your screen to another display in Europe.
In all this wireless utopia, mind, there are still a few cables that Intel can stomach. Most significant will be Thunderbolt 3, the third-generation of its high-speed interconnect, now adopting the same port and connector as USB-C.
That'll mean the 40 gigabit data support along with simultaneous power that Thunderbolt 3 offers, paired with a smaller, orientation-agnostic, common USB-C connector. Intel is expecting 5x the number of products to adopt Thunderbolt 3 as it shifts down from the ultra-high-end of the market.