PMA, A4WP merge; wireless charging standards unite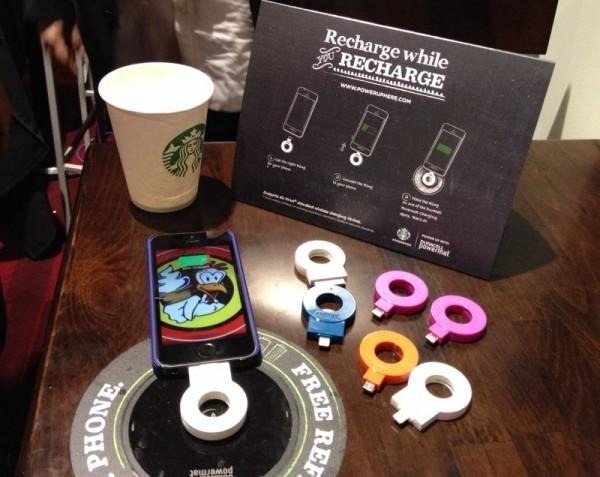 Wireless charging is one of those technologies that seems to be a year away, all the time. We see and hear about cool things companies are trying to do with wireless charging, but we never see them come to market. Much of that has to do with the competing standards, where governing bodies compete for allegiance. The division hasn't helped wireless charging, and that's starting to sink in a touch. Today, the two main governing bodies for wireless charging have announced they'll be merging.
The Alliance for Wireless Power (A4WP) and Power Matters Alliance (PMA) have signed a letter of intent to merge, which will establish a single organization for wireless charging technology. The merger is expected to close by mid-2015, and will result in a newly named group.
Effectively ending the wireless charging standards stand-off, here's how this will benefit you:
One of the main objectives of the new organization is to accelerate the transition to volume economies of scale of wireless power transfer technology to benefit consumers, mobile network operators, consumer-facing commercial and retail brands, and the consumer electronics industry, including its semiconductor and manufacturing partners.  Consumers will gain access to an exciting and enhanced battery charging and power management experience sooner across the full spectrum of devices in daily use.  Mobile network operators and commercial and retail brands can commit to the necessary investment confident of stable, long-term evolution and management of innovative wireless charging technologies.  For the consumer electronics industry, in particular, the benefit is the creation of a competitive, multi-source and innovative supplier base to drive value-added features into product roadmaps across a broad range of devices from Bluetooth™ headsets to wearables to smartphones, and on up to tablets, notebooks and laptops, among many others.
Both standards had great technology behind them, and reliably solid partners backing it — but volume production in these early days of wireless charging was tough — especially so when you've got an equally powerful foe. Now that these two powerhouses have joined forces, we can actually assume those neat wireless charging cradles or fields we hear so much about are actually on their way.
Source: Rezence