Intel Moorestown Moblin V2.1 MID Gets Hands-On Demo [Video]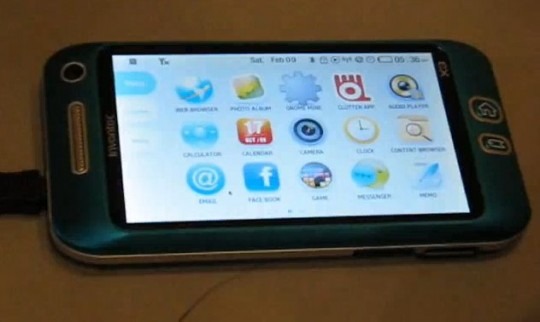 Intel have rolled out plenty of mockups, conceptual art, non-functional prototypes and fancy slides over the past few months to show us what Moblin running on a Moorsetown-based MID might look like, but we've had to wait until IDF this past week to get a decent sighting of the platform in action.  MID Moves sat down with an Inventec prototype running Moblin 2.1; you can see their hands-on video after the cut.
Video demo after the cut
The prototype device uses an custom interface developed by UI specialists Wind River, whom Intel acquired earlier this year.  As for the device itself, that's Inventec's X3 "MediaPhone", first shown at Computex 2009, and tipped for a release in mid-2010.
The whole thing looks surprisingly responsive, and if Intel's claims about Moorestown pan out then it'll not only be speedy but boast long battery life, too.  More on Moblin 2.1 here.