Intel Moblin V2.1 Mobile UI Gets Video Demo At IDF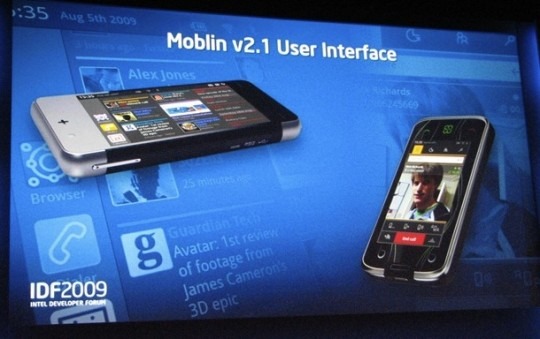 Intel have been demonstrating their latest work on Moblin, the open-source OS they've been so instrumental in developing, including v2.1 of the user interface for handhelds and mobile devices.  MID Moves were on hand to grab all the details, including a video demo of "MyZone", Intel's pulling together of calendar, news, social media and more.
Video demo after the cut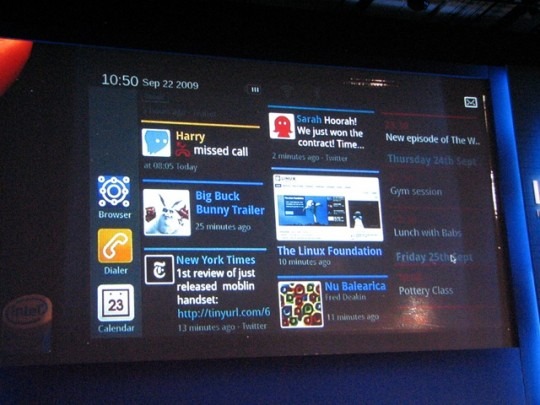 They're also being sure to highlight Moblin's support for multitasking, with a switching bar that allows you to quickly flip between applications.  Since it's all on a smartphone, there's obviously always-on 3G and voice call functionality, too.
Moblin runs on Intel's Atom chips, most likely their upcoming Moorestown platform which is expected to arrive in 2010.  The company showed off some reference designs of possible platforms by their hardware partners back in June.