Intel Announce Five Moorestown MIDs For 2010 [Video]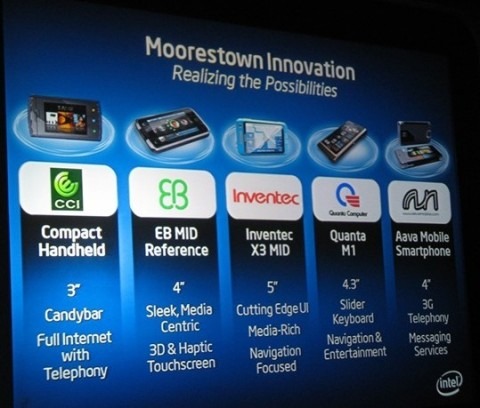 Intel has announced five MIDs (Mobile Internet devices) which will use the upcoming Moorestown platform, including the 5-inch Inventec "MediaPhone" spotted yesterday.  Now confirmed as the Inventec X3, the device is the largest of the five new MIDs, which include hardware from CCI, EB, Quanta and Aava Mobile.
Live Quanta M1 MID image and video demo after the cut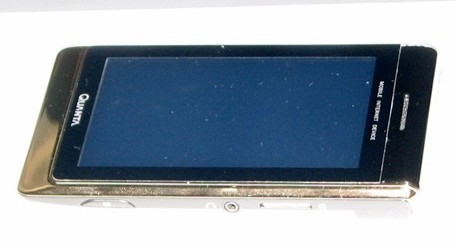 The smallest of the five devices is the CCI Compact Handheld, with a 3-inch touchscreen, full internet access and phone.  After that, the mid-range seems to hover around the 4-inch mark, with the EB MID Reference and the Aava Mobile Smartphone both hitting that exactly, while Quanta's M1, shown above, is slightly bigger at 4.3-inches.  MID Moves' Steve shot the M1 video below.
Unlike the others, the M1 manages to squeeze in a hardware keyboard, seemingly using a sliding screen portion similar to the T-Mobile Sidekick.  According to Intel, all of the devices are highly connected and have custom UI's on top of Moblin v.2.  They'll also support "Mobile Augmented Reality", which we're hoping to see a demo of later.  Moorestown isn't expected until 2010.