Intel Kills Smart TV Ambitions To Focus On Tablets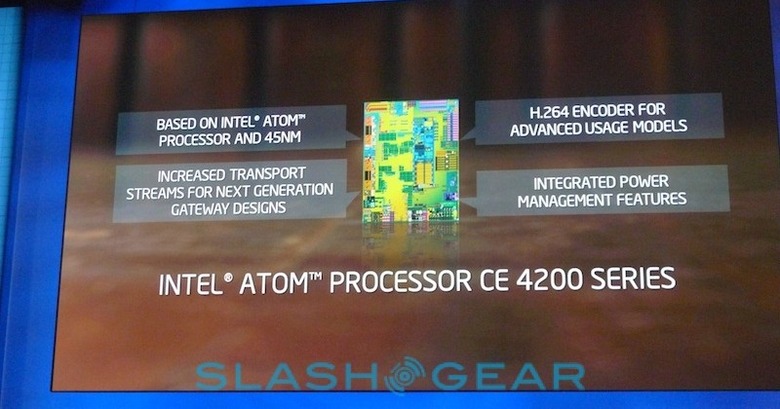 Intel has ditched plans to push its processors into TVs, tasking engineers in the Digital Home Group to instead focus on tablets, smartphones and ultrabooks like the new ASUS Zenbook UX21. Although Intel will continue to supply chips to set-top box manufacturers such as Comcast and Pace, Bloomberg reports, it will trim its investment into digital TV SoCs.
"This is a business decision where we're taking those resources and applying them to corporate priorities" Intel spokesperson Claudine Mangano explained of the shift in focus. The company is yet to detail exactly what will be lost as the Digital Home Group folds, but no job losses are expected, only staff being shifted between divisions.
Intel's CE4100 SoC had found a place in the Boxee Box, while the company had already revealed its CE4200 successor. The SoC was also found in Logitech's Google TV implementation, as well as in smart TVs from Sony. However, Google TV OEMs were apparently pushing for cheaper, lower-power ARM chipsets of the sort that have proliferated in smartphones in the next-gen version of the platform.