Windows Media Center Embedded gets Acer Smart TV STB demo; Intel CE4200 unveiled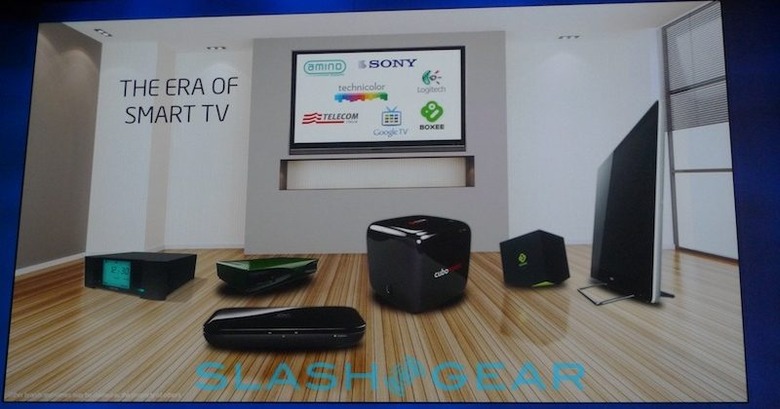 Intel may just have got its Atom CE4100 SoC into the Boxee Box, among other STBs, but they're not resting on their laurels; the company has just announced the new Intel Atom CE4200 SoC, the successor to the CE4100.  Meanwhile Microsoft and Acer have taken to the IFD 2010 stage to show off Windows Media Center Embedded, a combination of the existing Windows Embedded Standard 7 and the software company's existing Media Center variant.
Acer was running Windows Media Center Embedded on concept Revo 2 set-top box – using an Intel CE4100 processor, naturally – and the companies described the whole experience as a hybrid of a regular set-top box, a DVR and an HTPC.  It can play both internet content and broadcast media, making it potentially more flexible than Google TV.
As for general availability, Acer expect to have some sort of commercial variant of this prototype on the market in the first half of 2011.