IHS reveals Lumia 900's iPhone roots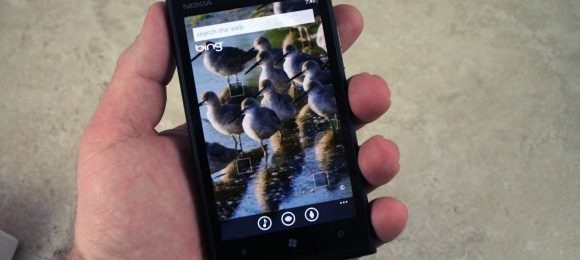 This week the folks at IHS, aka IHS iSuppli, have revealed what they've torn down and discovered to be as the price of the components which make up the Nokia Lumia 900. This device apparently costs a mere $209 in parts plus $8 to build, putting the device at 46 percent of its retail price. The reason Nokia is able to make this fabulous feat a reality is their relatively new triad of close ties with Microsoft and Qualcomm – this creating a hardware and software powerhouse which allows for top-tier features with lower-tiered pricing akin to Apple's own "playbook" for device creation.
As the iPhone, the iPad, and every other software-running Apple product's sales and profit margin can attest, it's a great day when you can get your product's whole team together to keep the price of the device low before selling it. IHS noted that they also tore down a Samsung Galaxy S II Skyrocket, and Android device with very similar components, and found the bill of materials to be $263, slightly higher than that of the Lumia 900. Its retail price, on the other hand, is $100 higher than the Lumia 900 placing it in a bit of an awkward position according to this study.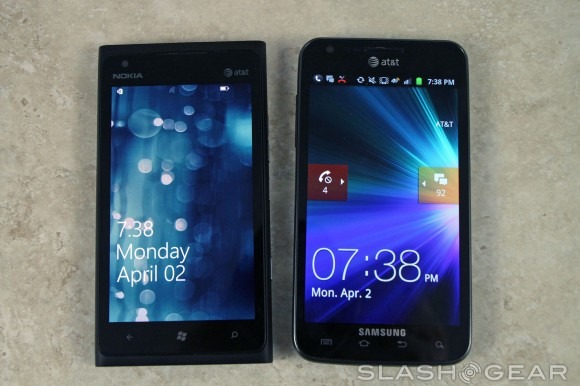 This combination may be Nokia's effort to turn around what they've reported today in their earnings call which was less than stellar. For more information on that, have a look at Chris Davies' article Bad Luck Nokia; your next billion is saying no thanks. Also note that the Lumia is as of this morning free on contract with AT&T.
As IHS noted on the subject,
"With the Lumia 900, Nokia, Microsoft and Qualcomm have taken a page from Apple Inc.'s playbook by closely tying together the hardware and software to produce a full-featured smartphone that is based on relatively inexpensive electronic components." – Andrew Rassweiler, IHS
Rassweiler is the senior principal analysts of teardown services at IHS, a person certainly in a good place to continue to analyze such a situation with the following:
"For the Lumia 900, Nokia and Microsoft worked in close partnership with Qualcomm to develop and optimize the software stack in order to take full advantage of the hardware. But while Apple capitalizes on its low hardware costs to attain industry-leading margins, Nokia is using this approach to offer an inexpensive phone intended to compete on the basis of price." – Rassweiler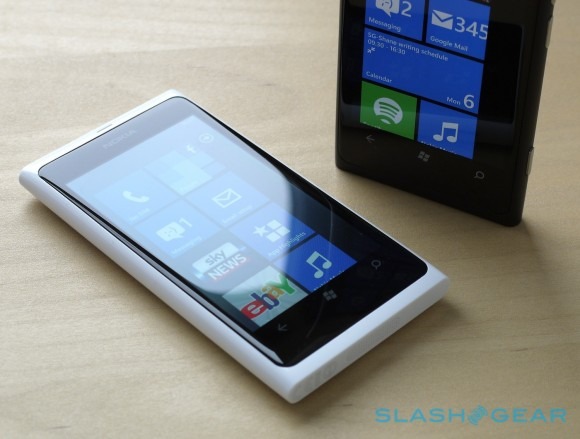 Now we've got to see how they do in this realm with not only a relatively low off-contract price, but a 2-year contract price on AT&T here in the USA of Free. Will the Lumia break Nokia's recent months of harsh luck? Perhaps they'll not exactly have Apple's charm exactly, at least not yet, but we'll see!
[via IHS]