Nokia: 2m Lumia sales in Q1 but finances still underwhelming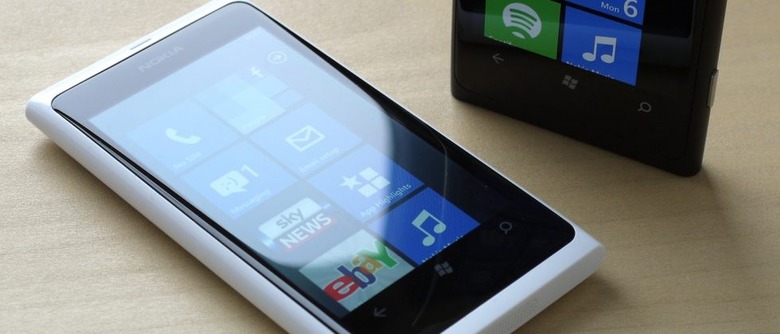 Nokia sold more than two million Lumia Windows Phones in Q1 2012, the company has confirmed, though still warns that its financial performance for the period will be less impressive than previously predicted. The Finns blame "competitive industry dynamics" – particularly in developing markets – and a decline in gross margins for smartphones for the decline in operating margins, which it now predicts will be a loss of 3-percent rather than the break-even or  minus 2-percent as before.
"Our disappointing Devices & Services first quarter 2012 financial results and outlook for the second quarter 2012 illustrates that our Devices & Services business continues to be in the midst of transition," CEO Stephen Elop said in a statement today. "Within our Smart Devices business unit, we have established early momentum with Lumia, and we are increasing our investments in Lumia to achieve market success. Our operator and distributor partners are providing solid support for Windows Phone as a third ecosystem, as evidenced most recently by the launch of the Lumia 900 by AT&T in the United States."
Overall, devices and services net sales are expected in the region of €4.2bn ($5.52bn), with smartphones – not limited to Windows Phones – comprising €1.7bn ($2.2bn) of that, at 12 million units. Average selling price for a Lumia Windows Phone was €220 ($289), and Nokia says it has " seen sequential growth in Lumia device activations every month since starting sales of Lumia devices in November 2011."
Still, the company isn't leaving anything to chance. Nokia is apparently pumping more money into Lumia, so as to broaden the number of markets in which its Windows Phones are available, while tweaking pricing lower for its dumbphones for the "Next Billion" segment; it will also accelerate new dumbphones in Q2 2012.
"We are continuing to increase the clock speed of the company," Elop insists. "The change is tangible, and we are proud of the way Nokia employees are quickly responding to the needs of consumers and partners." Full Q1 2012 results will be revealed on April 19.