Bad luck Nokia: Your Next Billion is saying No Thanks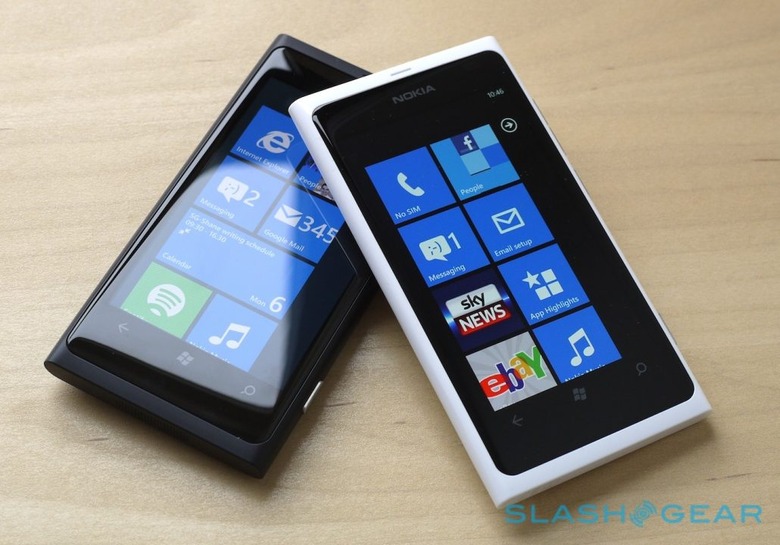 You can't make an omelet without breaking eggs, but Nokia's looking more scrambled than anything else today. Some number crunching after Nokia's warning of worse-than-predicted financials for Q1 2012 reveals quite how badly the Finnish company's legacy business is crumbling: the same business that Nokia was relying on to keep it afloat during the Windows Phone transition. The headline figure: a mere 83 million handset sales, down from 108.5m a year ago.
Nokia's mobile phone division – which makes basic dumbphones – has always been the volume side of the company's business, versus the "smart devices" team pushing out smartphones. In Q1 2012, Nokia apparently sold 71m mobile phones and 12m smart devices; of that 12m, around 2m were Lumia Windows Phones, the remainder running Symbian of one version or another.
The company blamed "competitive industry dynamics ... particularly in India, the Middle East and Africa and China" for the slump in sales, though that shouldn't have come as too great a surprise. Nokia warned that the so-called developing markets it had counted on for steady turnover was declining faster than expected back in January.
"Changing market conditions are putting increased pressure on Symbian" Nokia CEO Stephen Elop said at the time, highlighting that in "certain markets, there has been an acceleration of the anticipated trend towards lower-priced smartphones with specifications that are different from Symbian's traditional strengths."
[aquote]It's a big rug pulled out from under Nokia's feet[/aquote]
The painful lesson is that while the "Next Billion" may be one of Nokia's primary targets, owning a Nokia device no longer appears to be an aspiration for that audience. That's a big rug pulled out from under the company's collective feet: smartphone gross margins continue to tumble, down from 19.9-percent in the previous quarter to 16-percent in this one. In fact, what appears to be aggressive discounting so as to drive Windows Phone sales has pushed the average selling price of each handset to just €220 ($289) apiece, considerably lower than the €270 list price of the Lumia 710 (that, for the period in question, was the cheapest Windows Phone Nokia offered).
Sometimes playing underdog works in Nokia's favor. The company's response to the AT&T Lumia 900 data bug – crediting customers $100 as well as in effect dropping the price of the handset to free until April 21 – was admirably swift. However it also gives Nokia an excuse for slashing its prices to drive adoption: further short-term price cuts to the Lumia 900 seemed inevitable, especially as AT&T reacted to third-party retailers further discounting the phone. Now, rather than facing criticism that it has been forced to make the phone cheaper because of mediocre sales, Nokia could instead portray keeping the Lumia 900 at free-on-contract as a generous continuation of its prompt apology.
Good vibes don't keep stockholders satisfied, however, and Nokia's share price is down around 15-percent after its bad news this morning. The short-term outlook seems equally grim; Nokia's position in the phone ranking charts is only likely to slump before there's any sign of a turnaround. Nokia hasn't failed with its Lumia line-up, but it needs to accelerate into 2012 if it's to balance out the dwindling appeal of its cheaper devices.