Nokia sells "well over" 1m Windows Phones, still makes €1bn loss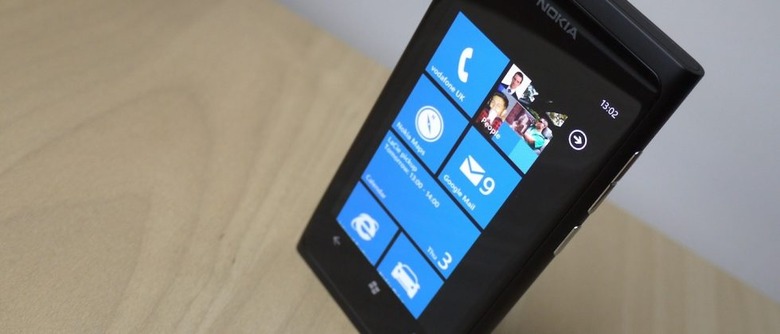 Nokia has announced its Q4 2011 financial results, and the big news is Windows Phone sales: "well over 1 million Lumia devices to date" the Finnish company claims. Still, strong out-the-gate demand for the Lumia 800 and Lumia 710 weren't enough to turn Nokia's ailing books around: the company recorded a €954m ($1.25bn) profit loss in Q4 2011, bringing the final 2011 tally to a €1.073bn ($1.4bn) loss, down 43-percent year-on-year.
Overall sales of devices were down 29-percent year-on-year, with "smart device" shipments down to 19.6m units from 28.6m a year ago. Gross margin on smartphones also dived, from 28.7-percent to 19.9-percent, though Nokia did at least curtail its smartphone expenses by over €150m.
"In the war of ecosystems, clearly there are some strong contenders already on the field. And with Lumia, we have demonstrated that we belong on the field. Our specific intent has been to establish a beachhead in this war of ecosystems, and country by country that is what we are now accomplishing. To date we have sold well over 1 million Lumia devices. From this beachhead of more than 1 million Lumia devices, you will see us push forward with the sales, marketing and successive product introductions necessary to be successful. We also plan to bring the Lumia series to additional markets including China and Latin America in the first half of 2012" Stephen Elop, CEO, Nokia
Meanwhile, Symbian devices are facing issues of their own, with the developing markets that have previously flocked to Nokia's cheaper handsets now looking elsewhere. "Changing market conditions are putting increased pressure on Symbian" Elop says, pointing out that in "certain markets, there has been an acceleration of the anticipated trend towards lower-priced smartphones with specifications that are different from Symbian's traditional strengths."
That will mean Symbian demand will tail off quicker than Nokia originally expected, and the company isn't making any 2012 predictions because of the instability of the market.
Elop says to look to the Lumia 900, announced earlier this month and expected to hit AT&T in the US on March 18 for a competitive $99.99 with a new agreement, to renew its challenge to the market. Whether investors and staff have the stomach to go along for the ride remains to be seen.
Update: Nokia tells us that the "well over 1 million" figure for Lumia sales is to-date, as in including January 2012, rather than solely for Q4 2011.