IFA 2013: The Pre-Show Guide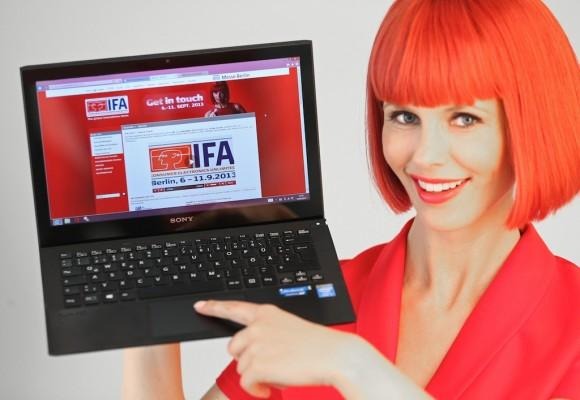 September is upon us, and that means IFA 2013 is close at hand, with the Berlin technology show expected to see big announcements from Samsung, LG, Sony, and more. SlashGear is off to Germany this week to see what Europe's biggest consumer tech expo has to offer, and though there have been leaks a-plenty already, we're still expecting a fair few surprises. Read on for our pre-show run down.
Samsung may not be holding its event at IFA-proper – in fact, the South Korean company has branded it according to its own "Unpacked" theme – but the big event on September 4th is expected to be the third time the company has held high-profile reveals timed alongside the German show. This year, Samsung is expected to reveal the new Galaxy Note 3, the third-generation of its best-selling "phablet" oversized smartphone.
However, Samsung is also said to be readying a smartwatch, the Galaxy Gear, to pre-empt Apple's oft-rumored "iWatch" with a play for the wrist. The Android-powered wearable is said to take fitness tracking as its initial purpose, though will also show messaging notifications, allow control over calls, and more.
It's not Samsung's only oddball device, though. The company has teased a number of new printers, including one that also operates as a speaker-dock when a phone is plugged in.
LG has played its hand in part, at least, announcing this weekend that the LG G Pad 8.3 would make its debut this coming week. The 8.3-inch Android tablet marks the company's return to the slate segment, after having lackluster success with the Optimus tablet line-up last year. Now, with the success of the iPad mini showing the sub-10-inch category has legs, LG is back with a full-HD alternative to the iOS slate.
Meanwhile, LG will also have a new, ultra-widescreen all-in-one PC, the V960 UltraWide for the home-office, and the LG LAP340 soundbar for the living room.
Over at Sony, there are not only phones but cameras expected to grab the limelight. The Sony Xperia Z1 "Honami" is perhaps the most hotly-anticipated device, said to pair an Android phone in the mold of the Xperia Z with a 20-megapixel camera and professional optics pulled from Sony's dedicated camera line-up. There are also whispers of Ultra HD video recording, which would enable owners to Sony's 4K TVs to produce their own content rather than wait for distributed media to catch up to the resolution.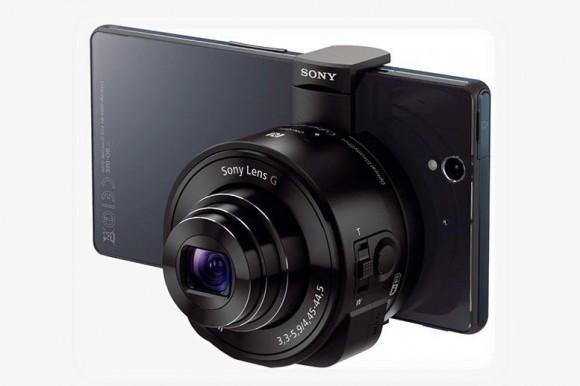 However, that's not Sony's only optical adventure. Somewhat more unusual are the Sony Lens Cameras, a pair of detachable high-quality camera assemblies that can wirelessly link with an Android or iOS device for those times users want better imagery than their regular phone can deliver. Resembling disembodied lens barrels, the clip-on cameras communicate via WiFi – pairing with an Android device using NFC – and are remotely-controlled using an app on the phone or tablet, storing images on both the host device and internally.
Sony has some computing in mind, too, with a teaser for a folding, twisting convertible hybrid shown off last month that's believed to replace the VAIO Duo launched at IFA 2013. ASUS will also bring its latest Transformer Pad tablet/notebook hybrid along.
Of course, IFA isn't the only show this month. Apple is widely expected to hold an event on its own come September 10, where the company is believed to be revealing not only the new iPhone 5S and its iPhone 5C low-cost sibling, but also a new iPad 5 and an iPad mini 2.
There's also plenty of potential for some oddball inclusions. IFA, like any big tech show, brings numerous start-ups out of the woodwork, each hoping to catch the eye with their hard-worked wares. With wearables like Google Glass regularly making headlines we're expecting to see more than one attempt to cash in on the augmented reality gravy train, as well as bigger TVs with higher resolution and more smart features.
We'll have all the details from IFA 2013 at our show hub.