It would appear that the promotional team at ASUS have decided it's time to begin promoting their next-generation tablet, one that'll transform as the last several generations have and will be revealed in full on the 4th of September. This device is appearing in a black case in ASUS first teaser image, complete with essentially no identifying marks suggesting it's any different from the last Transformer tablet – the logo is even in the same place (essentially). Also this week the folks at Tinhte have dug up an ASUS tablet from the FCC with a look that's quite similar to that of the ASUS Transformer Pad TF300.
The device at hand will be developed by ASUS to be a premiere runner of the NVIDIA Tegra 4 quad-core processor. This would follow suit with the NVIDIA Tegra 3 quad-core processor released with the ASUS Transformer Prime revealed at the tail-end of 2011 for the early 2012 smart device season. Back in June of this year, ASUS revealed the ASUS Transformer Pad Infinity with Tegra 4, working with a body that's extremely similar to that of the Transformer Prime.
So we've got the Transformer Pad Infinity representing the Tegra 4 as the lead tablet on the market to do so – meanwhile this new Transformer (revealed in just a few days) will take the place of the TF300 for the Tegra 4. In other words – ASUS may well be revealing the slightly more affordable transformer for the Tegra 4 at IFA 2013 on the 4th of September.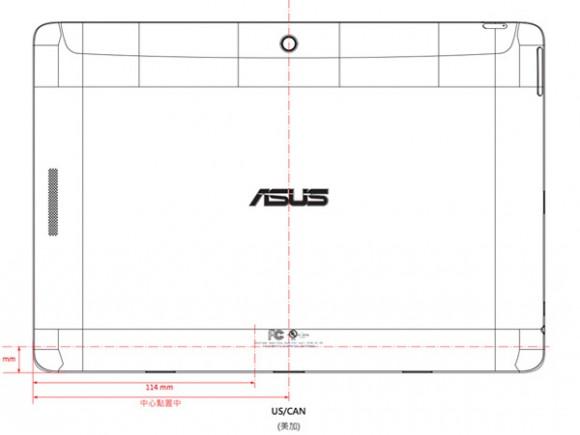 If this device is anything like the TF300, it'll be just as responsive and high-powered in everyday life as its higher-grade companion. The FCC listing suggests that the display on this ASUS tablet will be 2560 x 1600 – that's higher than Full HD and ready to take on the likes of the LG G Pad 8.3 with its 1920 x 1200 display – though that machine has an 8-inch panel where this ASUS machine will come in with a 10.1-inch display to keep the line running with what's essentially the same size as each past device iteration.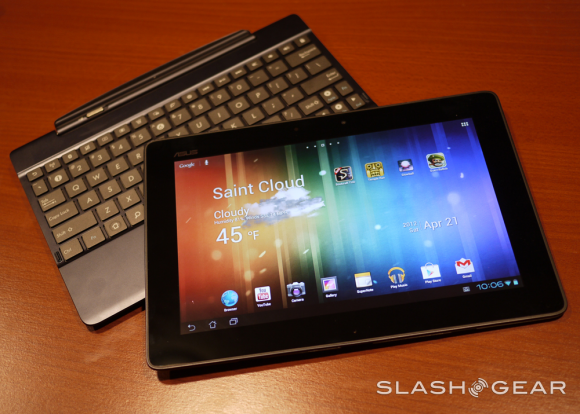 Let us know if you'll be in the market for another ASUS Transformer tablet or if you're satisfied with the Transformer Prime you've already got sitting in your lap. Is it time to upgrade to Tegra 4, or is Tegra 3 everything you always wanted?