IFA 2010 Wrap-Up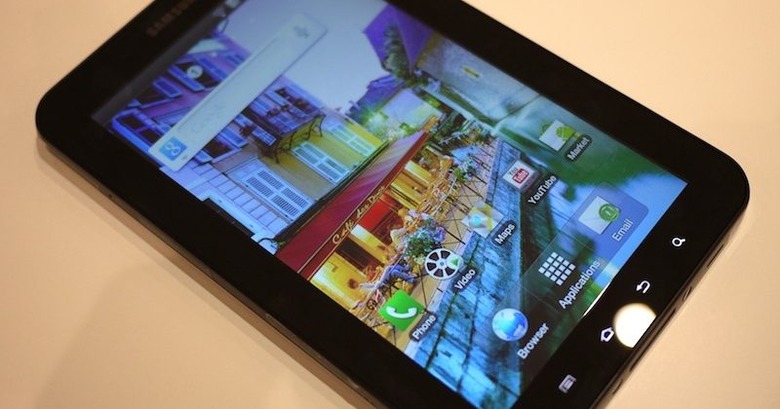 IFA 2010 isn't quite finished yet – the show continues through until midway next week – but it's had its stab at the major headlines. Would-be iPad "killers" and 3D were this year's themes, with Panasonic, Sony, Sharp and others all trying to convince us that the 1080p HDTV we bought a couple of years ago should really be traded in for a new, 3D-capable set. Product of the show, though, has to be the Samsung Galaxy Tab, with the Korean company delivering a slate that we consistently heard people say was significantly more appealing than they expected.
With no shortage of Android tablets shown over the past six months (though a relatively small number actually making a commercial debut) it was easy to sideline the Galaxy Tab in the run-up to IFA as just another Froyo slate. If anything, though, Samsung has demonstrated that it's not enough to slap Google's fashionable OS onto some multitouch-capable hardware and call it a day; their third-party software message still needs to be fleshed out, but the company does at least have the research to justify the design, hardware and functionality decisions they've made. More than once we heard from iPad owners frustrated at being unable to make voice calls using the slate's optional 3G connection, something backed up by Samsung's numbers and offered on the Tab.
Samsung Galaxy Tab hands-on:
[vms 99fe63f3e0041f02638a]
They're not just dipping a toe, either, instead pushing ahead full-throttle with what Samsung told us will be a range of tablets. Variously sized, and with intra-segment differentiation for media consumers, creators and others, the Galaxy Tab's broad launch this month and next will only be the start of a number of models to be released in 2011. This first may have taken them roughly twelve months of development from conception, but we're guessing future examples will come thick and fast as they refine their design approach. Software aside, the biggest challenge is price: Samsung insists they've not finalised the numbers, and that any publicly mentioned prices right now are simply speculation, but the inevitability is that, if they're to position the Galaxy Tab alongside their Galaxy S family smartphones (which retail unlocked for around $400) then it will undoubtedly command a significant premium over cheaper rival slates. Whether consumers are willing to stomach a data plan in return for a subsidised upfront price remains to be seen.
3D's future is, if not quite so niche as that of the Galaxy Tab, still with its fair share of doubters and confusion – both among consumers and industry alike. Billed as the next step in HDTV, most manufacturers had some degree of answers to questions over crosstalk, glasses technology and even health concerns of longer-term 3D viewing. They're also supremely confident about 3D adoption: one company exec predicted 3D-capable sets would account for 40- to 50-percent of new sales within the next couple of years.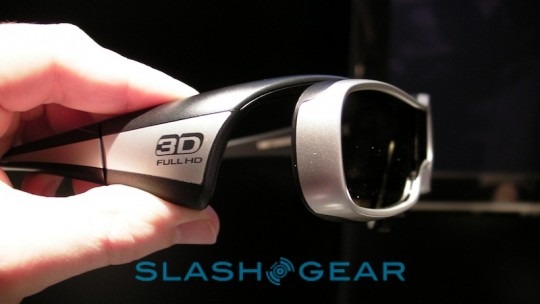 Nonetheless, there's still plenty of confusion still to be addressed. 3D glasses standardisation, for instance, is on the table but nobody could give us a firm guesstimate as to when it might be decided upon: until then, consumers buying 3D HDTVs today (or indeed for what looks like the next twelve months at least) can't necessarily expect to use the expensive shutter glasses from the first set with whatever they later upgrade to. The early-adopter premium is definitely evident, too; talk of practically weightless 3D glasses hitting the sub-$40 range was widespread, but right now they're clunky, relatively heavy – especially if you already wear prescription glasses – and are around $150 a set.
The biggest drawback, though, is the lack of content, and that's something the industry only has partial answers to. As they highlight, you need a tipping point of hardware adoption before media producers take notice in a significant way, but the 3D entertainment on offer right now is underwhelming in both quantity and, more concerning, quality. At keynote presentations for Sony, Panasonic and others – times when you'd expect the most convincing of demonstrations – the content felt formulaic. Philip Berne has written before about 3D film gimmicks such as characters or objects being flung out of the screen at the viewer, and these were in full effect this week.
Most footage had the staggered, layered quality of a cardboard theatre playset; ironically, some of the best video to avoid the effect came from Panasonic's consumer-centric 3D camcorder (which pairs a 2D HD camcorder with a detachable 3D lens), though the 3D effect in that leaned heavily on the subtle side. Avatar was regularly highlighted as a best-of-breed example of what the 3D industry is capable of, generously skirting the huge investment in time and money the film demanded. Even sports, suggested by some as the "killer app" for 3D, was underwhelming in practice, with fast-moving balls blurrier and more difficult to track in 3D than they were in 2D.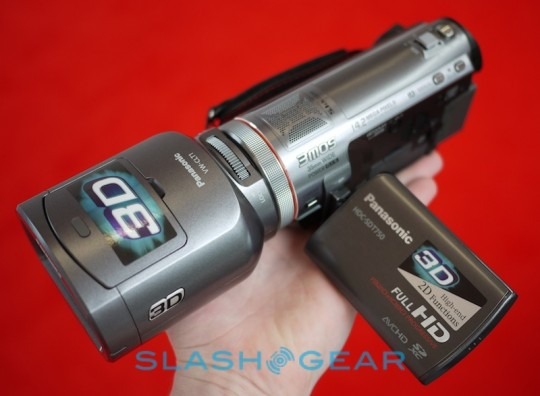 According to the industry, would be 3D HDTV buyers will – when faced with a few hundred dollars premium over a regular 2D set – likely opt to "future proof their investment", even if they don't expect to make much use of the 3D functionality. "Try it and experience the content" is the message, though it skirts the fact that so far there's not much content to try, and even less so if you limit yourself to 3D "done right". Panasonic and ViewSonic both showed 3D capable camcorders, offering consumers the chance to bypass the entertainment industry and fuel their own content creation, but right now it feels more gimmick than anything else. Better technology was promised in the pipeline, but that's unlikely to reassure anyone who's picking up a new TV today.
If IFA 2010 had a third theme, it was competition with its most significant US counterpart, CES. On this 50th anniversary of IFA, the organisers were bullish about the scale and success of their expo in comparison to the perennial Las Vegas show. It's an approach that courted criticism; IFA's claims to floor space sold, exhibitors involved and visitors through the door were all widely argued, and we imagine CES will be preparing some glowing numbers of their own in response.
What's interesting about IFA, though, is that it's a press, trade and public event: an opportunity for the tech-curious to rub shoulders with journalists and bloggers as everybody hunts out the latest and greatest in not only HDTVs, laptops and tablets, but washing machines, irons and SodaStreams. It can make for a frustrating time when you're trying to dash between tightly-scheduled keynotes, meetings and presentations, dodging groups clutching swag-bags of t-shirts, USB sticks and branded lanyards, but it's also a barometer of what has public appeal among the shininess on offer.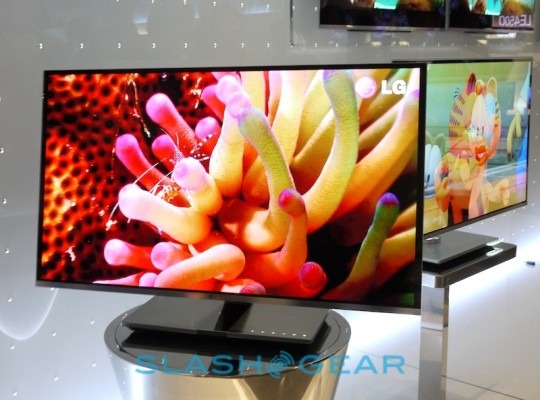 3D held its fair share of attention, with plenty of people crowding the gaming stations, though while new technologies such as OLED – LG's 31-incher stands out in particular – were eye-catching, it was clear that size still came before panel technology. The wedge-shaped groups in front of larger glasses-free 3D screens were telling indicators of their narrow sweet-spots and, more broadly, unsuitability for the average living room. Ereaders and netbooks – until relatively recently a tradeshow staple – had a minimal presence, overshadowed by numerous iPad rivals (such as the Toshiba Folio 100, ViewSonic ViewPad 7, Archos 70 and 101, E-Noa Interpad and Huawei Ideos S7), while Samsung's expansive Galaxy Tab display was generally several people deep. We expected more iPad-compatible speaker docks, though, pretty much making do with Philips' Fidelio.
We also thought we'd see more of Google TV, though several companies had rival systems, such as LG, Philips and Loewe's collaboration on NetTV. Rumors of an LG Google TV set-top box announcement failed to pan out, and while 3D-capable Blu-ray players were common, there were also some high-profile content-on-demand announcements by Panasonic and others. The Apple TV launch, thousands of miles away in San Francisco, managed to overshadow much of the early IFA news, though the concept of streamed rather than physical media was the same.
There's certainly more of a European flavour at IFA than you'd get at CES, though much of the truly attention-grabbing stuff is the same: big TVs and expensive home theatre kit. What's interesting this year is that both key technologies from the show – 3D and tablets – feel on somewhat unsteady footing. 3D has the success of High Definition to follow, while tablets are yet to demonstrate whether the iPad is a segment opener or a sales aberration. As products from both niches filter out in force into the market over the next couple of quarters, it'll be interesting to see whether consumer reception matches IFA booth hype.
IFA covered our travel costs for the trip, and we took part in panel discussions while at the show. As always, no requests for preferential or specific coverage were made or accommodated. You can find all of our show coverage by following the IFA 2010 tag.