I still have no need for a tablet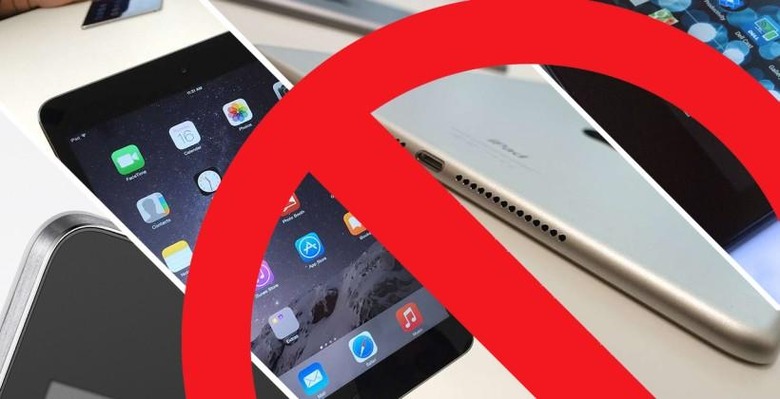 Today Apple releases their newest set of iPads and Google releases their newest Nexus tablet, much to the glee of tablet upgraders everywhere. But why? Back in December of 2011 I explored the subject of tablets and their usefulness in brief. Back then I considered tablets to be a relative waste of time – most of the time. In the past three years not one whole heck of a lot has changed.
In December of 2011, ASUS had just released their Transformer PRIME, a powerful tablet for the time, and one of the first to be released with a dedicated keyboard accessory. You had to buy it separate from the tablet, but ASUS made both the tablet and the keyboard.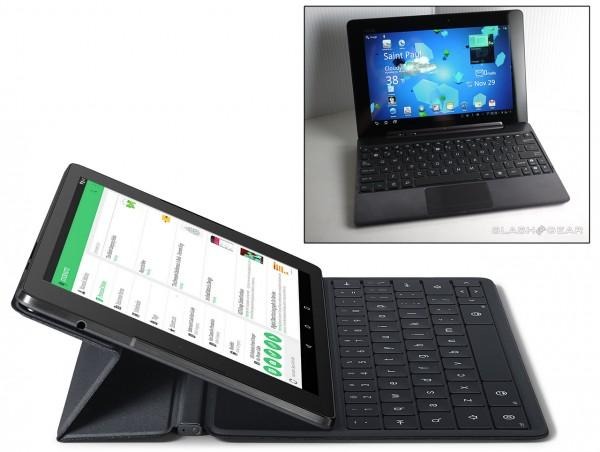 Fast-forward to October of 2014 and Google's newest HTC-made tablet is also being shown with a keyboard. You also have to purchase it separate from the tablet, but the point remains: tablets continue to replicate the most useful device larger than a smartphone. That is a notebook computer.
I use my MacBook Pro more than any other device I own. My job requires me to work on this notebook 8 hours a day, so that has a lot to do with it – but my smartphone comes second, and a tablet isn't third.
If I have spare time, I'm not going to use it on a tablet. I'm going to watch TV or play games on an Xbox One or PlayStation 4. We don't have cable TV – haven't for a long time now – we have the TV set hooked up to another laptop computer for online content.
The TV continues to be the second most-used screen in our household after the notebook. A tablet rarely comes into the equation.
And it isn't for a lack of hardware.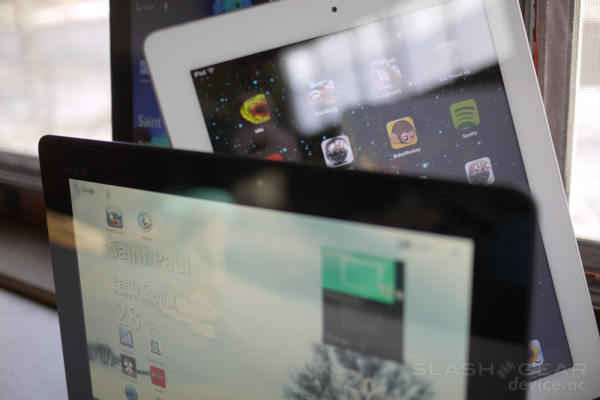 I have an iPad 3 – that's the first Retina display iPad, the last with a 30-pin connector, second-to-last before the iPad mini generation came around. I also have or have had essentially every tablet that's been released over the past several years. In SlashGear's Tablet Reviews archive you'll see that I've recently had my hands on the Amazon Fire HD 6, Acer Iconia A1-830, Samsung Galaxy Note Pro 12.2 LTE and 10.1, XPERIA Tablet S – and suddenly we're all the way back in 2012.
Not very many big-name tablets have been released over the past couple of years, you'll notice. Not many that changed their formula enough to warrant much of an in-depth look. Samsung continues to drop massive amounts of different tablets to swarm the market, and Acer and HP keep on making Windows tablets for some reason.
There are 675,000 iPad-optimized apps in Apple's iOS App Store and the iPad is the best-selling new device in Apple history. But it's still just an iPad. It's still just a massive iPhone.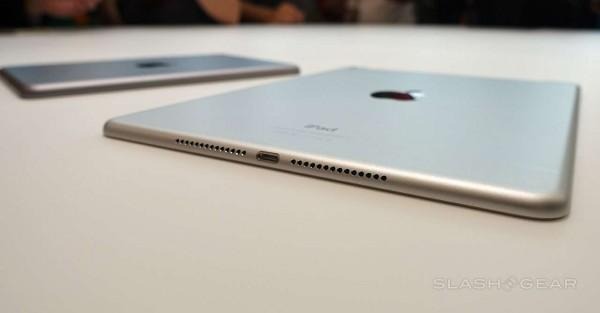 Then there's the NVIDIA SHIELD Tablet. This tablet almost made me change my mind about tablets.
It's difficult to say anything bad about this tablet because it's been nothing but awesome at everything NVIDIA suggests it's made to do. But outside of entertainment, I can't imagine a reason why a tablet would be necessary in my life.
I have a smartphone – right now I'm using a Moto X from Verizon. I have a notebook, and I have a TV. I also have a desktop PC that I use when I play AAA games. Where does a tablet fit in?
I have to ask you once again, dear reader: do you use your tablet as much as you thought you would when you purchased it? And if you don't own a tablet and expect that you'll get one this upcoming holiday season – do you think you'll use it?