Huge Force Touch iPhone 6s Orders Tipped Plus 4th Color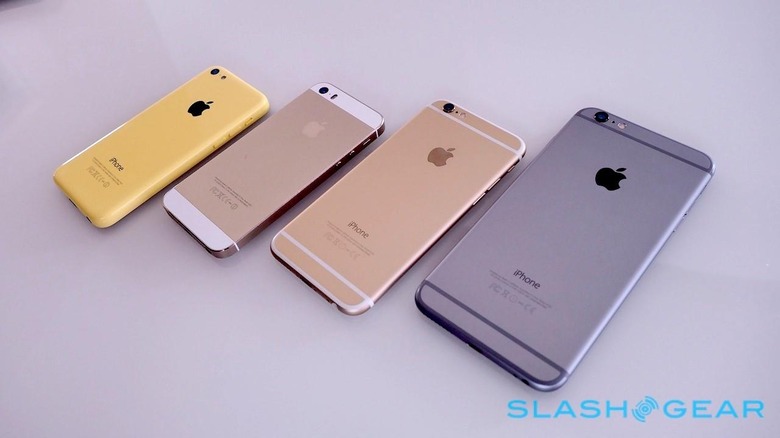 Apple is ordering record-setting numbers of new iPhone handsets, insiders claim, pushing suppliers to their limits as the iPhone 6s nears. Production of what's expected to be the iPhone 6s and iPhone 6s Plus is believed to have begun back in June, but new leaks indicate Apple has potentially placed orders for as many as 20m more of the handsets than of last year's new phones. Among those orders could be a fourth color option, it's said, as well as a Force Touch display.
Sources speaking to the Wall Street Journal claim that Apple has placed orders totaling between 85 million and 90 million units altogether, expecting the devices to be shipped by the end of the 2015 calendar year.
In contrast, Apple is believed to have ordered 70-80m iPhone 6 and iPhone 6 Plus handsets last year. Even with that number, stock shortages meant that many customers had to wait weeks before their new phones arrived.
For 2015, Apple is expected to make more modest improvements than the big switch-up in screen size last year. The displays are believed to be 4.7- and 5.5-inches, as now, but the WSJ's report lends weight to existing rumors that Apple would integrate Force Touch into the 6s models.
Already found in the Apple Watch and recent Mac notebooks, Force Touch allows the touchscreen display to respond to pressure as well as taps and swipes.
Meanwhile, a fourth color is tipped to be in the pipeline. Currently, the iPhone 6 is available in silver, gold, and space gray, but the manufacturer whispers suggest another – currently unknown – finish is planned.
Rumors earlier this week claimed Apple would buck the trend for thinner and thinner devices – a trend it itself has been instrumental in driving – and instead make the iPhone 6s and 6s Plus slightly thicker than predecessors.
Although the difference is said to only add 0.2-0.3mm to the phones, it could potentially be used to accommodate a larger battery, the Force Touch technology, or possibly both.
Apple is expected to hold an iPhone event in September 2015.
SOURCE WSJ