Apple Starts Production Of Force Touch Enabled iPhones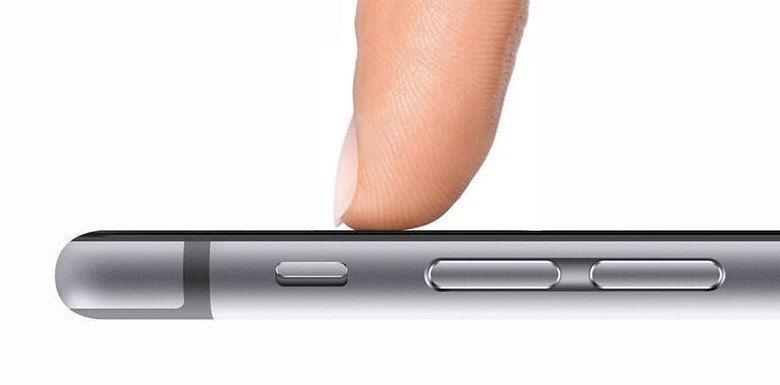 It seems that Apple has decided to start the production of its expected new smartphones early. Insider sources have revealed that the company has just gotten the ball rolling in making the next iPhones and have also revealed the one major feature that will set it apart from its predecessors. Confirming earlier rumors, these iPhone 6S and iPhone 6S Plus, as they are believed to be called, will feature Apple's fancy new Force Touch feature, bringing pressure sensitivity to a larger screen and to a larger scale of devices.
First debuting in the Apple Watch and the new MacBook's tochpad, Force Touch basically adds an element of pressure sensitivity to those surfaces. In practice, this means that the hardware can read different levels of pressure exerted by a user's finger and behave differently based on that, with a light touch initiating a simple click while a firmer tap doing a right-click, for example.
On a touchscreen the size of an iPhone, however, that could be taken a lot further. In early 2014, a patent filed by Apple revealed its plans to have pressure sensitive screens and this could very well be the fulfillment of those plans. One application would be to partly emulate the capabilities of pressure sensitive styluses like those from Wacom or Adonit without the need for specialized instruments or Bluetooth. It can also extend the range of available gestures to control the smartphone, varying in the degrees of pressure applied.
That said, Force Touch may be the only, if not one of the extremely few, features to differentiate this upcoming generation of iPhones from the current batch. The newer models are expected to still sport the same 4.7-inch and 5.5-inch sizes of the iPhone 6 and the iPhone 6 Plus. According to sources, the design of the devices will be exactly the same.
Despite the similarity in size and structure and the early start, the novelty of Force Touch touchscreen displays could still put a damper on production so an early launch of the iPhone 6S and 6S Plus is still out of the question.
SOURCE: Bloomberg