Apple patents new pressure-sensitive touchscreen technology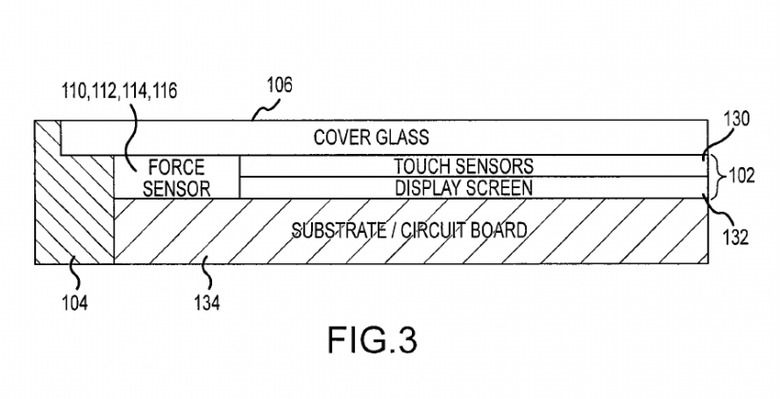 Records from the US Patent and Trademark Office (USPTO) reveal a filing made by Apple that introduces a new kind of touchscreen technology that could be used for its future mobile devices. This touchscreen will utilize built-in pressure sensors to enable additional gestures and touch-based interactions more than those provided by current technology.
The innovation in this patent filing revolves around force sensors, at least three of them, located beneath the screen's surface, as well as the calculations required to interpret the data gathered by those sensors. The whole screen doesn't need to be filled with sensors and in fact the system envisioned by Apple works better with sensors spread evenly under the screen.
In an example case, the pressure-sensitive components can be distributed in corners of the device, even underneath the bezel. When the user touches a certain part of the screen, different sensors will report different degrees of pressure. These values can then be used to calculate the force centroid or origin, which can then be used to interpret the gesture being performed by the user.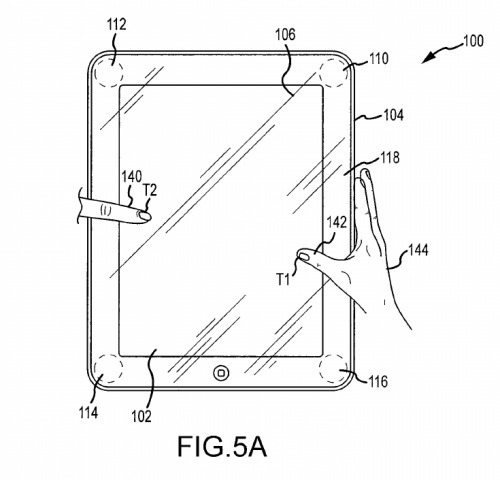 The patent filing offers different scenarios where this new type of touchscreen can more useful than current existing technology. One application is a different and more granular kind of palm rejection, where an accidental thumb press on a part of a display can be easily distinguished from intentional multi-touch gestures. In cases where such sensors are located outside the active touch area of the screen, they can be utilized for other modes of input like buttons.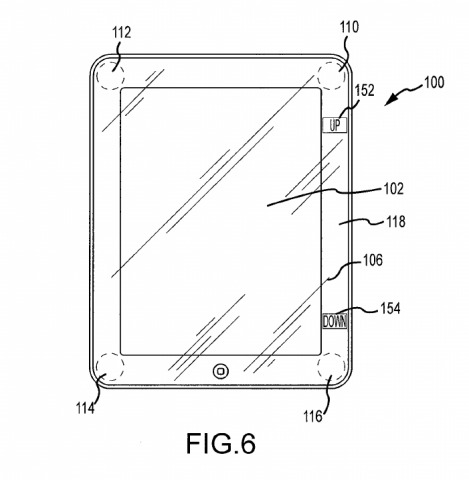 It's not hard to imagine that the system can also be used with some modification to implement pressure-sensitive drawing input without the need of a stylus, a sort of holy grail when it comes to creativity apps on mobile devices. That said, the filing has yet to be granted and, more importantly, be implemented in an actual Apple device, which will most likely still take some time.
VIA: Apple Insider