Huawei's iPhone 11 Pro retort is beyond weird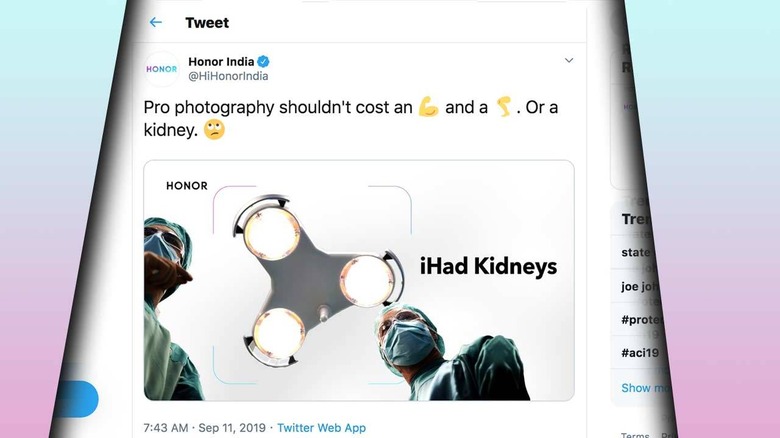 Huawei's Honor brand posted a strange subtweet this week just after Apple's iPhone 11 Pro event. In this social media post on Twitter, Honor India (@HiHonorIndia) suggested that "Pro photography shouldn't cost an [arm] and a [leg]. Or a kidney." As you'll see in the image below, they used emoji imagery to illustrate their point.
The post made by Honor (a Huawei phone brand), it would appear that Honor wants the reader to feel like the new Apple phone is capable of capturing professional-level photographs. They point to this with the text "iHad Kidneys", suggesting that an iPhone 11 Pro customer had to sell their kidneys in order to afford the new Apple smartphone.
Honor further indicates the new iPhone with an array of three circles inside a square with rounded corners. The line segments which form the implied square are filled with gradients of color, from magenta to light sea green. This is a bit strange if Honor is indicating Apple's color scheme, as the new iPhone 11 Pro does not come in any such bright colors – not at launch, anyway.
Honor itself, on the other hand, has not been one to shy away from such bright colors. Honor has been delivering bright, colorful gradients of color in smartphone casings for well over a year. The gradient is, at this moment, a part of Honor's brand identity.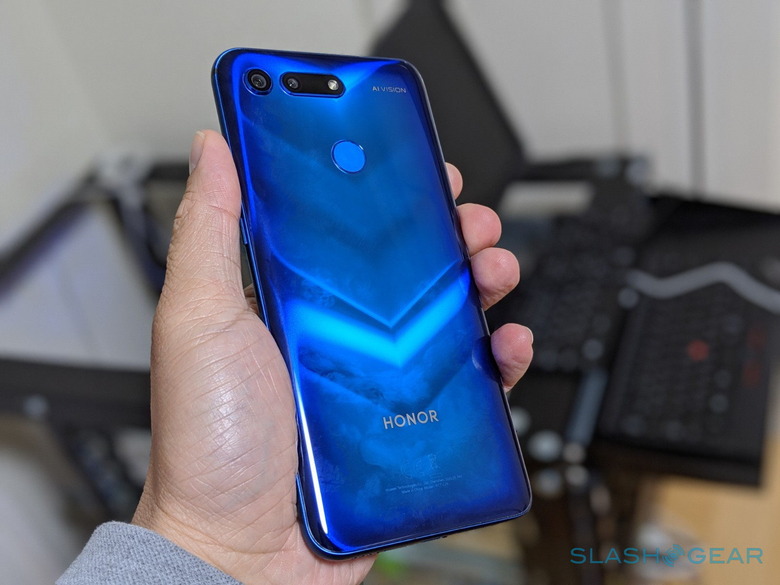 Given recent rumors of a Honor View 30, it's safe to assume Honor's next phone won't have the same 3x camera configuration as Apple. All three cameras in a row, bright colors, and a full-screen display up front. If our review of the Honor View 20 from early 2019 is any indication, the next Honor device will be a winner whatever the camera arrangement. We can also safely assume the next Honor phone will not cost the equivalent of whatever one might pay for a human arm, leg, or kidney.